Afghan women interested in cultivation of saffron in Jawzjan province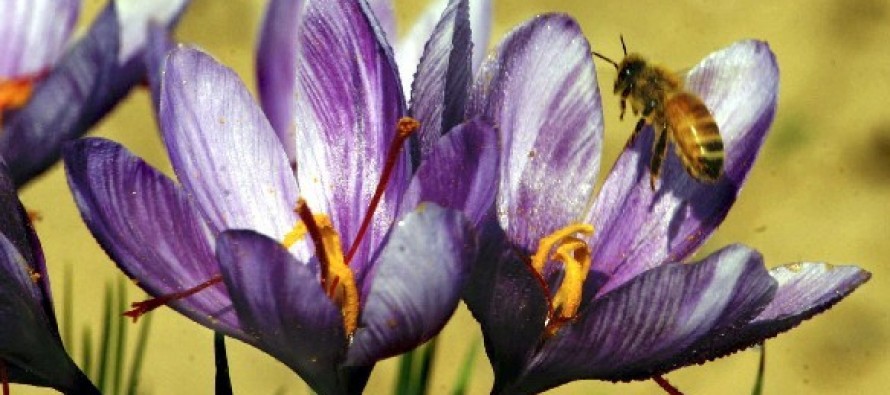 Lately, dozens of residents in the district of Aaqcha and city of Sheberghan, who have been provided with the opportunity of learning about the cultivation of saffron, have begun practical work on the cultivation and fostering of saffron. Officials say that majority of the women among the residents are interested in growing saffron.
Roshan, one of the women who attended the courses on saffron cultivation, is happy to practice the knowledge she obtained. The 45 year old woman and a mother of five found out about the benefits of this plant and decided to bring a change in her life through its cultivation.
"I am very happy to be doing this. They have provided us with clothes to wear while cultivating," said Ms. Roshan.
"Growth of saffron is the best alternative for opium cultivation," said Ms. Homaira, a resident from Mir Shekar village of Sheberghan city.
Ms. Homaira discovered the adverse effects of opium during her courses and is hoping to reap benefits from the cultivation of saffron.
This is the first time that women are participating in the growth of saffron in Sheberghan city of Jawzjan.
Officials of agriculture department in Jawzjan said opium growth in the province was halted 3 years ago; however, the government till date has not launched effective programs for economic growth of farmers and growers.
---
---
Related Articles
US defense officials expressing optimisms towards the impressive progress of the Afghan Air Force said Pentagon is primarily focusing to
Local officials in Jawzjan province say the port of Keleft, the third largest port between Afghanistan and Turkmenistan, will be
The refugees department in the eastern province of Nangarhar on Friday disturbed relief items to returnees in Kunar and Laghman