Afghan Women Judges Encourage Female Students to Join Their Ranks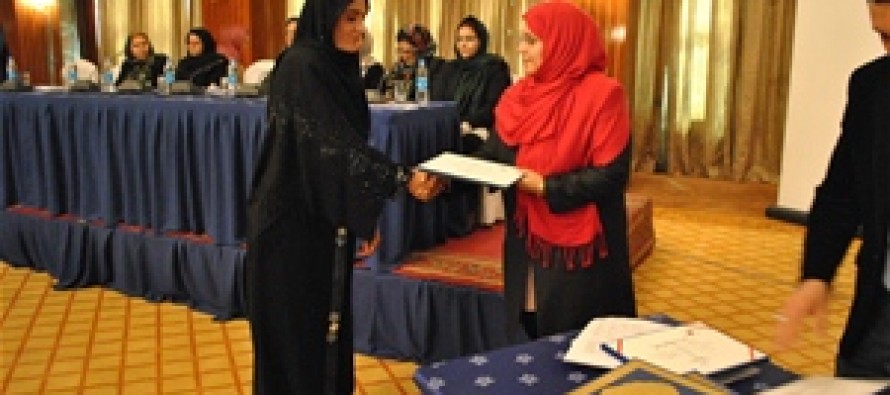 Afghan women face frequent discrimination, and under Afghan culture, it is more acceptable for women to express their grievances to female, rather than male, judges. Yet only around ten percent of the Afghan judiciary is female. More women judges could mean more access to justice for all women.
The Afghan Women Judges Association (AWJA), a legal professional association formed last year, aims to increase women's participation in the judiciary. On March 9, AWJA commemorated International Women's Day with a Kabul event recognizing the top ten women students at Law and Sharia faculties across the country and encouraging them to join the justice sector.
Fahima Ebrahmi, a fourth-year student from the Law Faculty of Herat University, was one of the students AWJA honored for academic excellence. The AWJA event encouraged Fahima to reflect on women's rights and her career choice: "Most women face direct or indirect violence. They can't even work outside the home. For myself, and for the future of Afghanistan, I want to become a judge." She now intends to apply to the Supreme Court's judicial training program, known as the Stage.
Joining the ranks of women in the judiciary, Fahima would serve as a role model, inspiring young women who might otherwise not have considered pursuing legal careers. In part because of such programs, in 2011 and 2012, women outranked many of their male counterparts, placing as nine of the top ten graduates from the Stage.
USAID, through its Formal Rule of Law Program, works closely with the Supreme Court and organizations such as AWJA to increase women's participation in the judiciary through programs like the Stage, to promote access to justice for women and girls in Afghanistan. (USAID- press release)
---
---
Related Articles
Various reconstruction projects including the construction of a road, started in eastern Nuristan province during the visit of ministers of
Officials in Farah province say work has resumed on the construction of second phase of the road between the provincial
Delegations from Afghanistan, Tajikistan and Turkmenistan are meeting up in Ashgabat, Turkmenistan, to discuss the connection routes for the railway