Afghan women prison changed to a vocational center in Herat province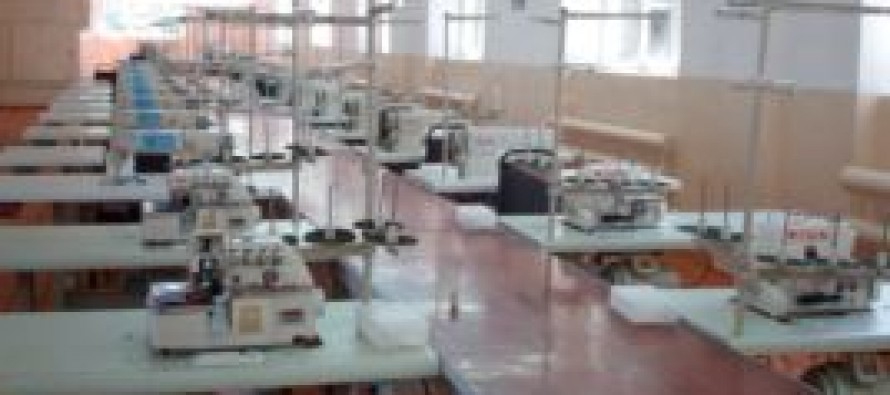 Generally a place for people who have been convicted of various crimes is named a prison; however, the prison for convicted Afghan women in Herat is changed into a vocational and sports training center that would help them make a career of interest for themselves.
Many people picture prison as a place of torture and violence, but Herat's prison contradicts that imagery. What set apart this prison from residential houses are the four walls surrounding the building with policemen patrolling.
General Directorate of Herat's prison General Shah Mir Amirpor' is satisfied with all the facilities provided to Herat's prison. His only complaint is the lack of doctors.
The women in the prison struggle to make the most of these facilities in order to be able to make an income out of these in the future.
The prison consists of a big salon where women are taught Quran Sharif recitation, Computer, and English language.
In addition to the above, courses on tailoring , embroidery, carpet weaving, knitting and hairdressing are also offered. Volleyball and basketball courts also keep many women in the prison busy. These facilities are also made available for the children of these women.
A room full of toys is designated to the children of the women in prison. The children are taught social mores and nursery rhymes.
Colonel Sima Pazhman, Head officer of Herat prison, said the prison has special features, with more than 130 convicted women held in this prison.
Colonel Pazhman added that 85 children also receive education in this prison.
Attorney General Feeroz Ahmad Feeroz said women in this prison are granted with the opportunity to learn various skills and build a career after serving in the prison.
Funded by the PRT of Italy, this prison was built three years ago.
---
---
Related Articles
Officials of the National Archives of Afghanistan (NAA) have called on the government to provide better storage facilities in order
The German parliament voted on Friday to support Kabul with annual development aid worth USD 529mn. In a meeting with
The Indian government has agreed to invest more in the Salma Dam project with approving cost revision from USD 200mn