Afghan women rights activist Shukria Barakzai among "100 Leading Global Thinkers"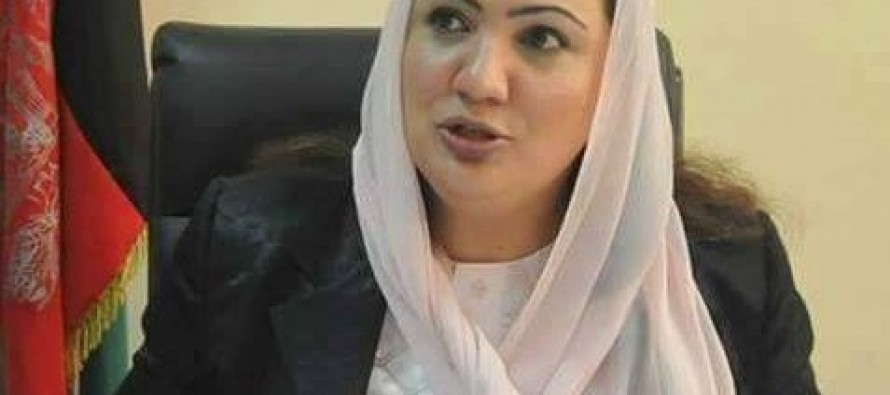 Afghan women rights activist Shukria Barakzai and former parliamentarian is listed among the 100 Leading Global Thinkers of 2015 by the Foreign Policy's magazine.
"Campaigning for women's rights in Afghanistan can be thankless and dangerous. Legislator Shukria Barazkai knows this all too well," writes the Foreign Policy on its website. "She survived a suicide bomb attack in November 2014, just the latest of several attempts on her life, one of which led to a miscarriage. Yet she remains resolute."
Barakzai is listed on the magazine's website for "telling the Taliban what's what". She attended the peace talks with Taliban this June and fearlessly revealed her identity.
"This June, Barakzai flew to Oslo, Norway, to participate in unprecedented talks between Taliban leaders and an all-female group of Afghan politicians and activists, about building peace between the government and extremists. Some of the women didn't want their identities revealed publicly for fear of retribution—but not Barakzai, who told the BBC that the women pushed for safeguarding the democratic values achieved in the last decade," writes the Foreign Policy. "Further details of the meeting remain confidential, but Barakzai has said that both sides agreed to keep talking and that she will continue to insist that equal rights are a nonnegotiable part of her country's future."
President Ashraf Ghani recently appointed Barakzai as Afghan Ambassador to Norway.
---
---
Related Articles
The plan for the construction of the Marriott Hotel in Kabul has been cancelled due to rising concerns about the
In Feyzabad, the Badakhshan University was handed over new facilities for four faculties, administrative offices, classrooms for up to 200
Afghan Minister Mohammad Haroon Chakhansuri said the Afghan government generated 4.2 billion Afghanis in revenue from 95 mining contracts. He