Afghan women taking over kite making industry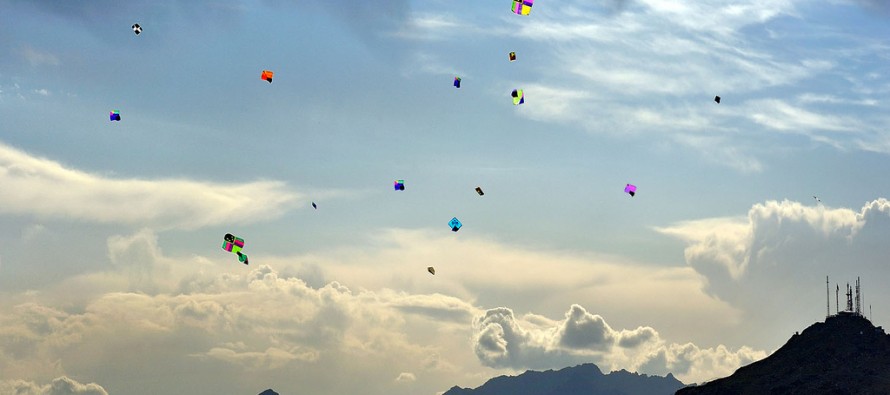 Afghan women have entered the kind making industry, which has historically been a male-dominated industry.
The need to  feed their families has forced many Afghan women to embark on this new adventure.
Currently, at least 50 families, made up mostly of women and girls, are supplying kites to the Afghan market.
A group of businessmen have established a new kite shop in Shor Bazaar (Old Kabul)–the center of kite shops in the country–where the kites made by women are sold along with other popular Afghan recreational products.
One kite maker, Sefat Begom, told Tolo News she took over her late husband's kite making business after she was left penniless.
Begom and her two daughters make 2,000 kites a week.
Flying kites, 'Gudiparan Bazi',  is a common hobby of many Afghans. Afghans have been flying kites for more than 100 years. The outdoor sport was banned by the Taliban as it was against the law. Afghans revived this sport right after the fall of the Taliban.
Afghans fly the fighter kites to compete with one another by cutting the opponent's kite. Kite cutting is when your kite's string severs the string of your competitor.
---
Related Articles
The Afghan Ministry of Commerce and Industries said Saturday that Afghanistan will have specific conditions for the trilateral transit pact
Germany has promised continued assistance in the reconstruction process of Afghanistan. "Our assistance will not end. We will continue supporting
The residents of Nangarhar, particularly social media activists, have started campaigns against use of Pakistani rupees in the province. Bordering