Afghan women face sack at Kabul's factory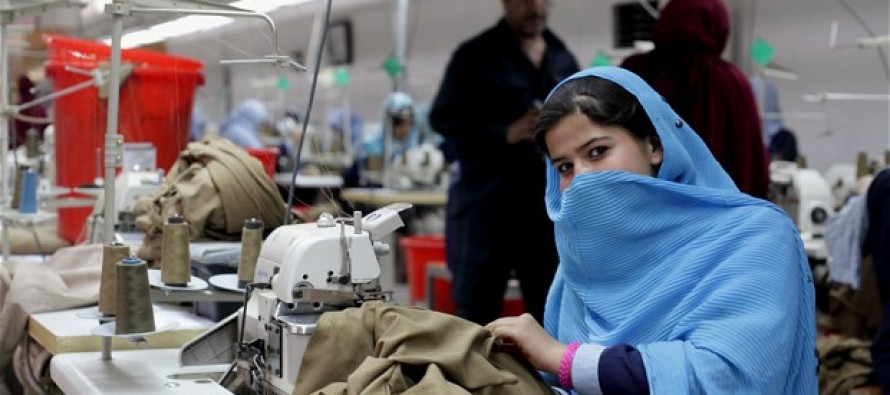 Sarco Abad factory, a rare women-only factory in Kabul, cialis generic levitra viagra will soon lose its Nato contract to make military uniforms to the Afghan government.
Afghan government officials claim they can buy the uniforms more cheaply from China cheap online levitra or Pakistan.
The factory's managers have been reported they will lose the 22mn EUR annual contract, when responsibility for supplying uniforms to the new Afghan security forces shifts from Nato to the Kabul pharmacy mastercard levitra government.
Unless the Sarco Abad factory can find replacement orders, it will have to lay off 230 female workers within a fortnight.
"We have told the workers we are trying to do everything we can to keep the factory going, but I am afraid the women will slowly lose hope," said Angela Sidiqi, deputy managing director.
Many of the female workers apprehend their future after being sacked. Many of them are the sole breadwinner in the family.
Pushton, a widowed mother of eight, said: "If I lose the job I will not be able to feed my children."
The factory was initiated two years ago by Fazil Jalil, who had previously worked with a charity to run underground girls' schools during the Taliban government.
Fazil Jalil succeeded in persuading families to allow their women to work in the factory.
"No one trusted us at first, they didn't know whether we were bringing them here to work, or for something else," he said.
"We brought the male members of the family so that they could see what's going on and that nothing else is happening."
Nato awarded the five year contract to Sarco Abad as part of its Afghan First Scheme to use procurement contracts to boost the local economy. Sarco Abad is due to complete its land order at the end of September.
As the handover to the ministries of interior and defence has approached, negotiation over the lucrative contracts has been beset with allegations of bribery and kickbacks. Ministers have denied any corruption in the process.
A spokesman for the Nato training mission said 11 Afghan firms had been given contracts to supply equipment to the Afghan forces in recent years. All contracts would be overseen by the Afghan government from October 1.
As Afghanistan is a sovereign nation, we are confident our Afghan partners are making decisions in the best interest of Afghanistan," she said.
---
---
Related Articles
Pajhwok Afghan News Weekly Price Report-Gold prices increased, while the value of the local currency declined against the US dollar
Afghanistan could produce more energy than they need. That was the conclusion of this week's Media Meeting in Mazar-e Sharif,
A delegation led by Afghan Defense Ministry Advisor Wazhma Frogh met with the Federation of Pakistan Chamber of Commerce and