Afghan Women's Chamber of Commerce and Industries to be established soon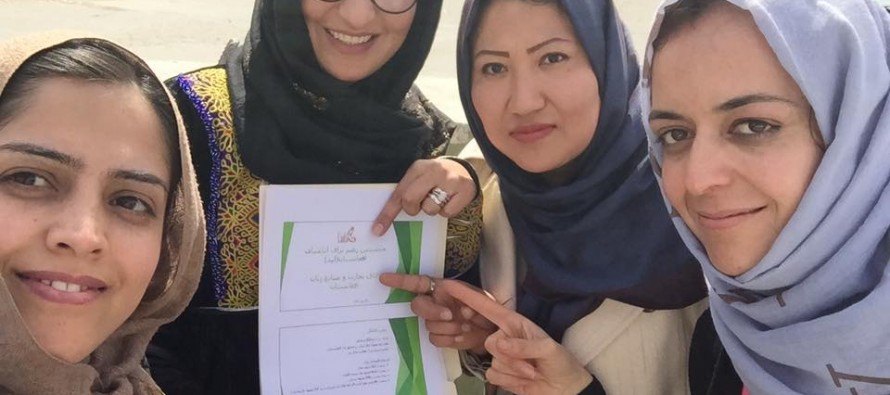 The Leading Entrepreneurs of Afghanistan for Development (LEAD) are soon going to establish the Afghan Women's Chamber of Commerce and Industries–its first in the history of Afghanistan.
The High Economic Council approved the proposal for establishment of this vital institution on Saturday.
"Approval of Afghanistan Women Chamber of Commerce by the Economic Council of Afghanistan is a historic step towards women's independence and empowerment," says LEAD on its Facebook Page.
LEAD is a union of leading women entrepreneurs in the country and functions as an advocacy platform for women's economic rights and roles.
The association works to ensure women perspectives are incorporated in the economic policies of Afghanistan. They provide capacity building for Afghan businesswomen and lobby for better conditions of women in economic sector to the policy makers. In addition, they raise awareness about women-run businesses in Afghanistan and disseminate on current regulation, laws, procedures and rights to the business to the women owned businesses.
---
---
Related Articles
Representatives from the international community attended a meeting in the Afghan embassy in Washington, D.C. where they pledged to support
Elton Maurice McCabe, a resident of Louisiana, was arrested on Thursday on corruption charges related to sub-contracting works in Afghanistan.
Residents from various regions of Kabul city have complained about the poor conditions of the roads in the city. The