Afghan women's cycling team nominated for Nobel Peace Prize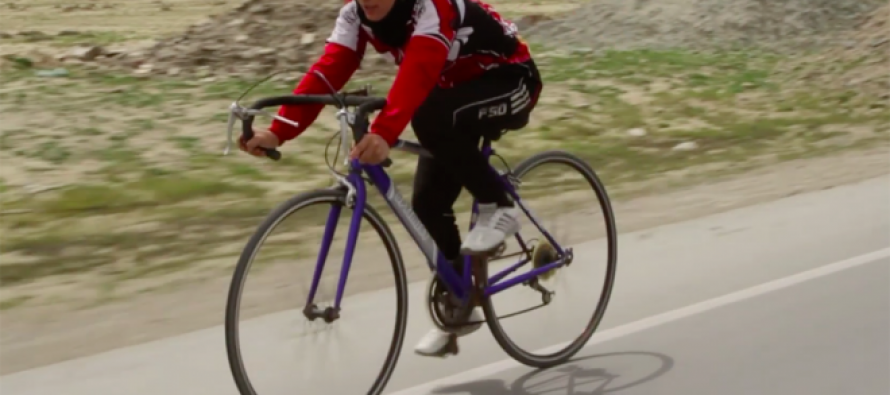 Afghan Women's Cycling Team has been nominated for the Nobel Peace Prize by members of the Italian parliament.
According to Total Women's Cycling, an Italian group of 118 parliamantarians started a petition to have the women's cycling team nominated for their "dedication, and hard work promoting cycling in Afghanistan."
The Afghan women's cycling team was formed as early as 1986, and it was halted after the Taliban took over the country. It was reborn in 2011 when Abdul Sediq, coach of the Afghan men's national team, founded a team around his daughter, Marjan "Mariam" Sedequi.
The team now has about a dozen women, who ride in pants, loose-fitting shirts, and hijabs beneath helmets to avoid attracting additional unwanted attention.
The Afghanistan women's cycling team has worked with LET Media to come out with a short documentary about their program and the stereotypes they are trying to overcome as women in their country.
"To do this story justice, it would have to become a feature length film, focused not just on the National Team, but on the brave female cyclists all over Afghanistan who are pushing gender and cultural barriers using the bicycle as a vehicle for freedom of mobility, independence, and social change."
---
---
Related Articles
A number of parliamentarians urged President Ghani's administration to plan the Afghan National Development Strategy (ANDS) on the basis of
According to Afghan Ministry of Commerce and Industries (MoCI), carpet exports have declined by 80% in the past six years.
At a meeting arranged by the Afghan-German and Freidrich Ebert Foundations in Kabul on Tuesday, some independent non-governmental entities proposed