Afghan women's handicraft business goes bankrupt in Badakhshan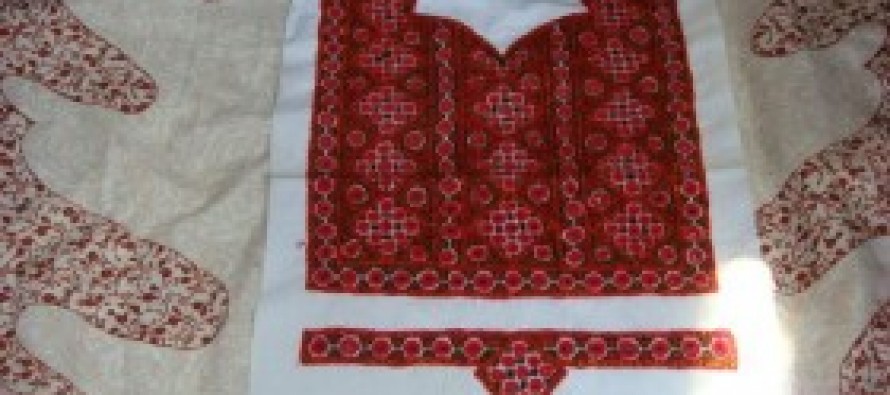 Dozens of Afghan women's handicraft businesses have gone bankrupt in Badakhshan due to lack of a market for their products.
Badakhshan's women activists have warned that many businesswomen will lose their jobs if the government does not address the issue imminently.
Meanwhile, Afghanistan's Agriculture Ministry announced the launch of microfinance programs in the sectors of agriculture and livestock to help boost the economy of Afghan women and provide them with alternative job options.
Dr. Anisa Akghar, a civil society activist, said thousands of women would be jobless, if proper job programs were not implemented.
According to Dr. Akhgar, handicrafts business in Afghanistan has failed to find a proper market in the past decade, as a result of which the business has collapsed.
In respect of the launch of livestock distribution for women, Dr. Akhgar said such a program would enable women to carry out their business from home.
The Ministry of Agriculture has undertaken programs that render small loans to thousands of poverty –struck women and train them in livestock husbandry and dairy production.
Badakhshan is one of the top provinces of Afghanistan in livestock and dairy production.
According to reports, more than one million livestock are raised in Badakhshan; however, due to lack of factories, livestock products do not make it to the markets.
---
---
Related Articles
Afghan Minister of Public Works Mahmod Baligh inaugurated phase one and two of the Kunduz-Khulm highway on Wednesday. Strengthening trade
President Hamid Karzai inked long-term cooperation agreements with Finland, Denmark and Estonia. The president embarked Sunday on tour of the
Afghan Ministry of Mines (Mom) officials have reported that drilling operation in the Amu Darya basin has been halted due