Afghani Continues to Dip Against US Dollar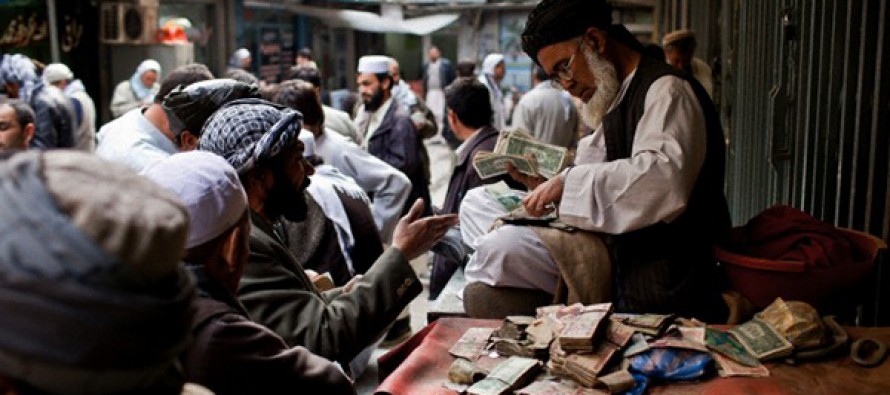 The Afghani currency continues to depreciate against the US dollar causing prices of essential items to soar in Kabul markets.
The US dollar currently stands at 73.30 in Sarai Shahzada, Afghanistan's largest financial market.
Kabul residents have voiced their concerns over the high prices of oil, flour, sugar, rice and other essential food items in the city.
Money exchangers in Sarai Shahzada associate the drop in Afghani currency value to the reduction in auction of US dollars by the central bank.
Previously, Afghanistan's central bank would auction US dollars three times a week, but now it is offered only twice a week.
The price of gold has also jumped up in the market.
According to Pajhwok Afghan News (PAN), the price of one gram of Arabian gold increased from 2,350AFN to 2,400AFN and the same quantity of Russian variety from 1,800AFN to 1,900AFN.
There are several other factors behind the depreciation of Afghani currency.
Appreciation of US dollar in general is one of those factors.
Afghanistan's weak financial sector and little to no investment opportunities adversely affect Afghani.
The Afghan government must develop a policy that helps ease investment in Afghani. Banking sector continues to be highly liquid with a little profitability and dollarized deposits portfolio.
There is a need to create and expand secondary market for investment, introduce new products and investment opportunities through Afghan products by both the government and the financial institutions.
The Central Bank should be independent and keep their policies transparent.
---
---
Related Articles
The Islamic Development Bank (IDB) has provided USD 74mn in soft loan for the construction of Kabul Ring Road (KRR)
What will happen to Afghanistan's security after 2014 when foreign forces will withdraw from Afghanistan? Many Afghans are anxious about
Director of the Institute for Security and Arms Control Studies Lie Wei regards "guarantee of security" as an important factor