Why is Afghani Currency Falling?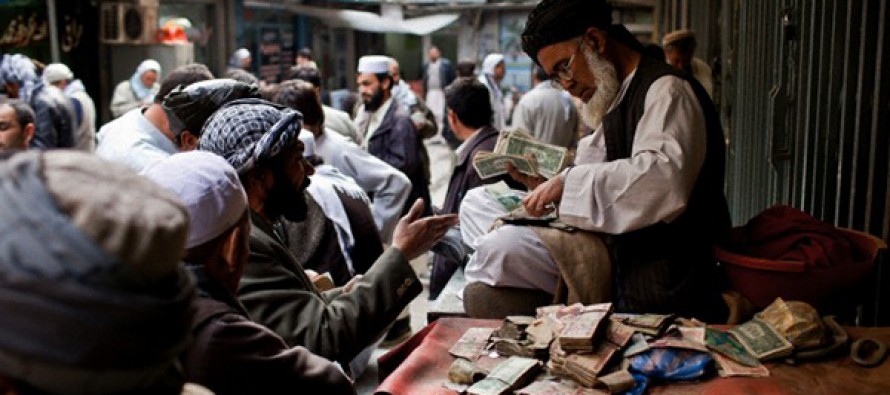 The selling rate of US dollar is lingering between 76 and 77.30 in the past few days in Sarai-Shahzada money exchange market, the largest financial market in Afghanistan.
Da Afghanistan Bank (DAB), Afghanistan's central bank, blames the fall of the Afghani currency on the profiteers who are hoarding foreign currency.
Addressing a press conference on Wednesday, DAB head Khalil Seddiq said some profiteers are hoarding of foreign currency as Iranian Rial and Pakistani rupees are also losing their values against the US dollars.
He also cited the hike in the US value and high demand of the USD in Iran and Pakistan and decline in Iranian and Pakistani currency as other reasons behind the soaring USD value in Afghanistan.
Other factors such as trade deficit, low domestic production and political instability and insecurity further contribute to the decline in Afghan currency.
Seddiq assured that profiteers involved in currency hoarding would be identified and brought to justice.
"We have witnessed sudden fall of Afghan currency in the past as well. We are capable to address the situation," said Seddiq.
He added that they do not have the right to control the currency; however, the central bank steps in when hoarding or profiteering is involved.
He also announced offering USD 32mn to the market for keeping the Afghani currency stable.
---
Related Articles
A number of office furniture, IT equipment, electronics and stationary were installed and handed over to Provincial Governor's office and
Kandahar officials claimed that they did not receive their development budget of USD 35mn allocated for the current fiscal year.
Turkmenistan's Deputy Foreign Minister Haji Yuf Wafa in his visit to Jawzjan announced the reconstruction of the Aqina port road