Afghani dips down against the US dollar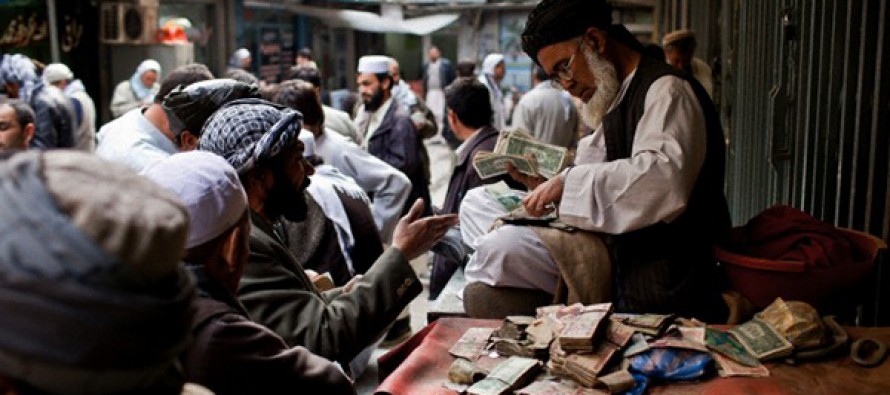 Afghani currency has declined against the US dollar and has sparked concerns among the masses over the future of the Afghan economy that is struggling to stand on its feet since the withdrawal of the foreign troops.
In the Sarai Shahzada market, Kabul's largest financial institution, the buying rate of one US dollar hit 62.15 AFN this week, while last week the value of one dollar stood at 61.30 AFN.
Moneyexchangers claim that the Afghan government has decreased its weekly supply of US dollars to the market. The government was offering USD 2mn to the market every week.
Meanwhile, Da Afghanistan Bank (DAB), Afghanistan's central bank, has not yet taken any action and has said that the bank interferes in the market only if the Afghani currency value affects the prices of goods.
According to Pajhwok Afghan News (PAN), the rates of essential items have remained steady during the outgoing week in capital Kabul.
A 24-kg bag of Pakistani rice cost 1,550 AFN, a 49-kg sack of sugar 1,620 AFN and a 16-kg tin of Momin Ghee 970 AFN a kg of Indonesian green tea was priced at 180 AFN, same quantity of African black tea at 210 AFN — same rates as last week's rates.
The central bank had previously said that the fluctuation in Afghani exchange rate against the US dollar was transient and assured the households that the bank has necessary plans and means at disposal to restrain oscillation in the Afghani value.
---
---
Related Articles
Herat International Women's Film Festival, the first ever women's film festival in the region, is being held for the second
The Taliban Ministry of Finance announced that during the official visit of officials of the Islamic Emirate to Iran an
The Afghanistan Chamber of Commerce and Industries (ACCI) has voiced their concerns over the separation of the industry sector from