Afghani drops against foreign currencies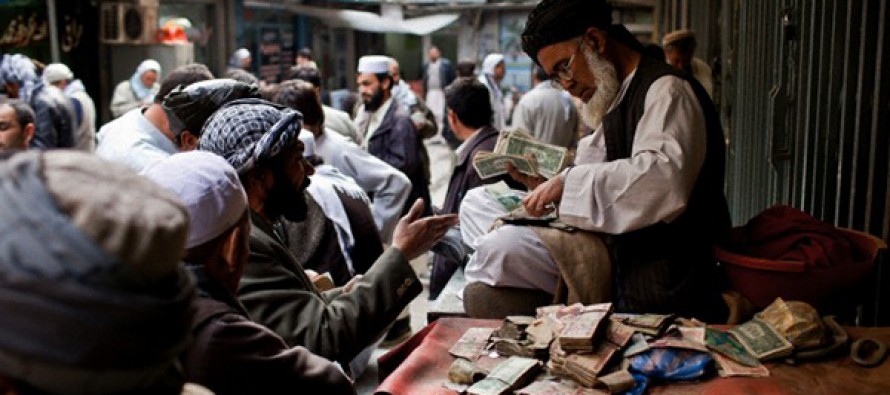 The value of the Afghani currency continues to drop against foreign currencies amidst the ongoing political tension in the country.
Afghanistan's central bank, Da Afghanistan Bank (DAB), has injected over USD 2.2 billion into the country's market to prevent the increase of prices of goods.
"Unfortunately dollar has become an indicator for prices in Afghanistan. Prices on the local markets has an impact on people's purchasing capacity which has an impact on the welfare of customers," said Sayed Ishaq Alawi, general manager of money politics at the Central Bank.
The bank officials assured that the fall in the value of Afghani is temporary and vowed to stabilize its against foreign currencies.
According to the bank's chairman, this year the bank successfully injected over USD 500 million as an additional amount in to the treasury and the money raised gross foreign exchange reserves to over USD 8 billion.
Money exchangers believe supply and demand is the main factor behind the drop in the Afghani value.
Meanwhile, analysts cited the free market for foreign currencies as the main reason behind the fall in the Afghani value and urged the central bank  to interfere more in the market.
The Afghani value dropped to 70 against the US dollar this week.
---
---
Related Articles
The Afghanistan central bank, Da Afghanistan Bank (DAB), announced last week that shabby banknotes would no longer be valid start
The International Monetary Fund (IMF) in its recent report has warned of cash crunch ahead of the Afghan government. In
The Afghan Ministry of Commerce and Industries (MoCI) announced on Monday that the price of gas is soon going to