Afghani picks up against US dollar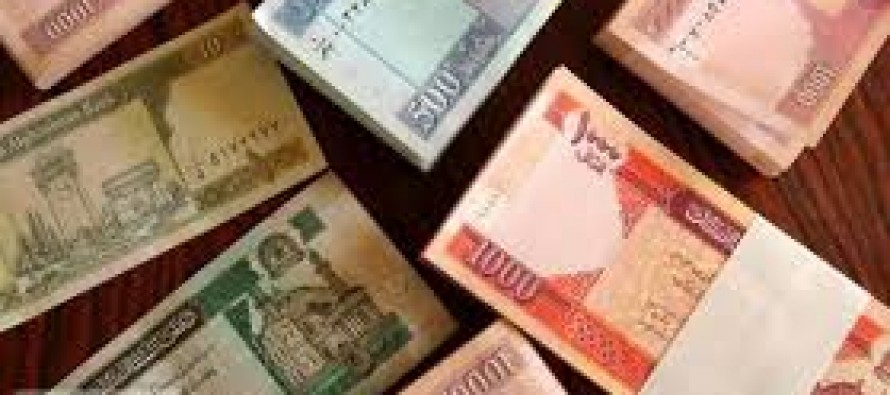 Pajhwok Afghan News Weekly Price Report: Reversing an earlier dip, the Afghani edged up against the US dollar in Kabul during the outgoing week, when gold prices fell and fuel rates jumped, dealers said on Thursday.
Rates of other daily-use commodities stayed unchanged during the week that saw the price of petrol increasing from 58AFN to 60AFN a liter and diesel from 63 AFN to 64AFN, said Frotan, a filling station official in the Macro Ryan locality. He linked the surge to cuts in imports.
However, a gas dealer in the Deh Afghanan area, Waleed, told Pajhwok Afghan News one kg of liquefied gas sold for 50AFN, the same rate as last week.
Meanwhile, daily-use items stayed unchanged, as a 24kg bag of Pakistani rice cost 1,700AFN and a 50kg bag of sugar 1,700AFN, according to Fazl Rahman, the Food Traders' Union chief.
But the rate of a 49kg sack of flour edged down from 1,220 to 1,200AFN during the week, he said.
Abdul Basir, a jeweler in the Lycee-i-Maryam neighborhood, said the price of one gram of Arabian gold declined from 2,200AFN to 2,100AFN and the same quantity of the Iranian variety from 1,800AFN to 1,750AFN.
Ahmad Shah, a moneychanger in the Sarai Shahzada money market, put the exchange rate of one US dollar at 56.10AFN and 1,000 Pakistan rupees at 546AFN. Last week, one dollar's value stood at 57AFN while 1,000 Pakistani rupees accounted for 545AFN.
---
---
Related Articles
The National Unity Government (NUG) looks to domestic sources of Afghanistan to achieve power sustainability. Economy Minister Abdul Sattar Murrad
As many as 38 public utility projects have been completed in Saghar district of Ghor province at a total cost
Jalalabad aiport had its first civilian flight from Kabul on Thursday, said Nangarhar aviation officials. This was a test flight