Afghanistan addresses natural resource governance challenges at EITI's Global Conference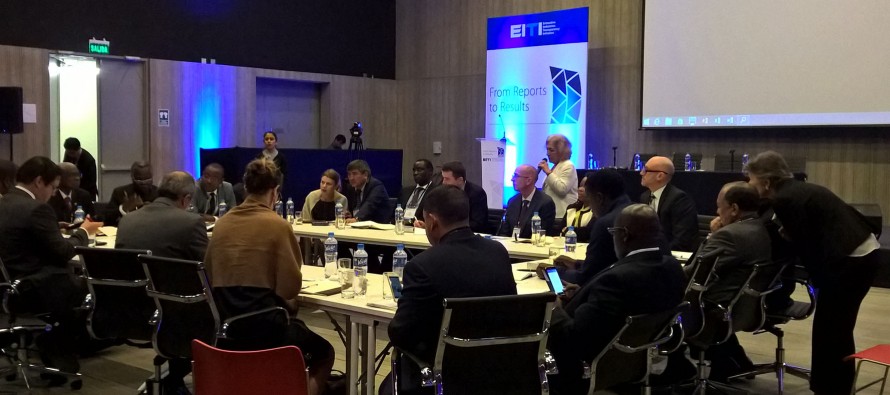 A delegation from the Afghan Extractive Industries Transparency Initiative (AEITI) attended the EITI Global Conference in cialis daily availability Lima, Peru on February 24th-25th.
The forum convened international key stakeholders to discuss and share their experience in developing and promoting transparent payments from the extractive industries' activities.
The dialogue between partners in the initiative marks an important step in Afghanistan's path to reaching its development plans for the extractive sector efficiently. Membership in the AEITI contributes to government accountability in collecting and allocating revenues from the extractive or mining industry accompanied with building a more stable and improved investment climate. The Afghan delegates' visit to Lima buying levitra online received support from the German governments program for mining governance.
The Afghan delegation addressed national challenges outlined viagra online order usa in its 4th Reconciliation Report. These include implementing EITI standards in reporting and filing records, including invoices, licenses, revenues, contracts and permits as well as setting up a computerized accounting system in government. The report highlights the importance of determining how much why does levitra not work revenue the government collects from the artisanal and small-scale mining (ASM) sector. According to estimates, the industry employs some 50,000 miners directly and up to 450,000 Afghans indirectly. Learning from international best practices, one of the goals of AEITI is to collect data consistently around the country to inform civil society and hold government accountable for resource revenues.
Equally, effective EITI implementation will help improve the lucrative investment climate in Afghanistan. The clear signal to investors and international financial institutions is that government is committed to greater transparency. In extractive industries, where investments demand a lot of capital and depend on long-term stability to generate returns, business benefits from less financial and political instability. The EITI requires international companies to disclose information about how much they pay the government.
"This is a critical opportunity for companies to demonstrate their contribution to the national budget and to increase citizens' social acceptance of investors," said Sefatullah Rahimi, deputy director of the Chinese MJAM MCC-JCL Aynak Minerals Company Ltd. and member of the Afghan EITI Multi-Stakeholder Group at the conference. He further explained how EITI plays a role as a forum for engaging with the host country's civil society and government on issues of contention. "Our active participation in the EITI has been crucial to building trust and increasing social acceptance, so we see it as necessary for investors," he added.
The conference brought together government sector representatives, extractive companies, investors, civil society and international organizations from around 100 countries to discuss the results and lessons learned from implementing the EITI standard so far. The EITI is a global standard for governing a country's oil, gas and mineral resources. The standard is implemented by governments together with companies and civil society. Countries using the standard disclose information on tax payments, licenses, contracts, production and other key elements of natural resource extraction. The EITI Global Conference 2016 focused on integrating the EITI into government and company structures besides informing a public debate on improving transparency and accountability in the extractive or mining sector.
Germany's project for promoting good governance in the extractive sector in Afghanistan aims to improve the Ministry of Mines and Petroleum's (MoMP) mining supervision through inspectorates in line with good governance standards. The project contributes to the Afghan National Development Strategy (ANDS) and to the National Extractive Industries Excellence Program (NEIEP). Activities focus on strategic support for the MoMP, capacity development for MoMP staff and provincial line departments and on establishing the AEITI sustainably.
---
---
Related Articles
Although Afghanistan imports electricity from the neighboring countries, there still exists a number of districts in the provinces that are
The European Union reconfirmed its commitment to Afghanistan at the 2020 Afghanistan Conference "Peace, Prosperity and Self-Reliance", pledging support of
Afghanistan's national mailing service company, Afghan Post, now offers online postal services for the government administration. Speaking at the inaugural