Afghanistan Business Summit launches to present a stronger, ethical face of private sector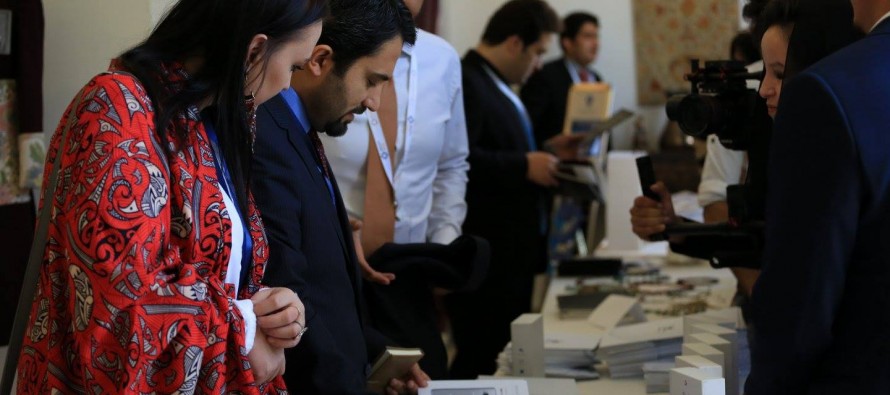 A mega gathering of Afghanistan's elite private sector firms, namely Afghanistan Business Summit,  was launched on August 1 to showcase success stories of the business sector, share future investment opportunities, and encourage collaboration of the private sector with the government to design and implement key economic projects.
According to the founders of the Summit, the objective of the annual gathering is to establish a recurring platform for successful and progressive private sector firms and entrepreneurs to share experiences that are specific to the context of Afghanistan, discuss future business opportunities that are realistic & data driven, and propose economic policies and reforms that promote private sector growth and job creation in Afghanistan.
Despite the obstacles in the private sector, hundreds of businesses successfully operate in Afghanistan. The founders of Afghanistan Business Summit believe it is essential for the long-term survival and growth of these firms to operate in a supportive and collaborative business environment where the private sector, the government and international community work together to make doing business in the country easier and more profitable.
The Summit brought together over 300 business owners, entrepreneurs, investors and youth along with 15 local Afghan-owned firms showcasing their products in the Summit's exhibition area.
Speaking in a video message, President Ashraf Ghani encouraged a more organized, transparent, and capable private sector that could considerably contribute to economic growth in Afghanistan.
He urged the organizers of the Summit to conduct the Summit annually and share the results of the discussions with the government.
Ghani also invited the private sector to engage with the government further and help to implement the government's mega plans for the economy of Afghanistan.
The founders of the Summit believe there's immense thirst for collaboration between the government and the private sector as both the government & the private sector supported their initiative.
As a pioneering successful entrepreneur, Saad Mohseni, CEO & Founder of Moby Group, endorsed the Summit via a video message, which highlighted the intrinsic value to entrepreneurs in helping rebuild Afghanistan.
Addressing the inaugural ceremony, Sayed Sadat Nadiri, Minister of Urban Development & Housing, shared insights on both effective ways of doing business in Afghanistan and future business opportunities.
According to him, housing, telecommunications and technology offer great investment potential in the coming years. Over a dozen successful entrepreneurs served as panel speakers at the Summit and discussed numerous topics on private sector growth & business opportunities in the country.
"The Summit will continue to encourage constructive discussion among private sector firms and the government while also promoting values such as doing ethical business, investing in human capital and supporting local products. The Summit has received excellent feedback from participants and the founders plan to bring the second round of the Summit much sooner than initially anticipated," says a statement from the Summit founders.
---
---
Related Articles
Afghanistan's industrialists are optimistic about the formation of the new unity government and believe it might boost foreign investment. Addressing
Villagenewsonline- Last fall Junior Girl Scout Troop 756, in Enon, adopted the 179th MP Company, deployed to Kabul, Afghanistan. The
Procurement of Goods for Supply of iron Posts Publish Date: Apr 15, 2013 Closing Date: May 14, 2013 Tender Number: IFB Ref. No: