Afghanistan caps US dollar outflow to Iran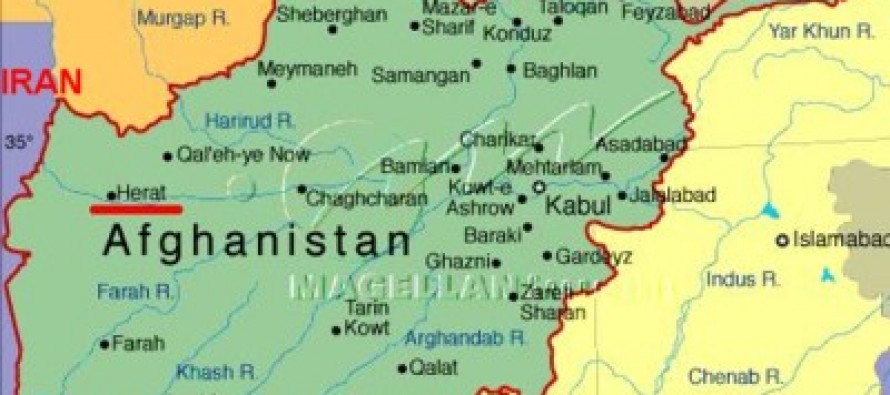 With Iranian Rial plunging, Afghan authorities have imposed a limit of USD 1,000 travelers can take out of Afghanistan to Iran.
Rial has lost 1/3 of its value against the US in the past week, resulting in clashes between Iranian police and protestors in Tehran, Iran's capital.
"We have tightened security in the border in the wake of rial falls and many complaints that Iranian currency is flowing in and dollars moving out," General Sher Ahmad Maladani, head of the paramilitary Afghan Border Police in Herat.
Afghan businesses in Herat city, bordering with Iran, has felt the jolt of the Iranian currency's plunge. Herat, one of Afghanistan's wealthiest provinces serves as the best place for Iranian traders to fulfill their demands for US dollars. Western sanctions imposed in response to Iran's disputed nuclear programme. Traders in Herat had previously accepted rials as payment, while Iranian taxis loaded with U.S. cash made their way back across the border.
Protesters took it to the streets of Tehran, expressing their angers at the plunging of the Rial currency. Foreign exchange dealers, some with license and some without, were lined up on the two sides of the roads.
Iranian riot police officers clashed with demonstrators and foreign exchange dealers in the capital Tehran over the collapse of the country's currency, which has lost a third of its value against the dollar in a week.
Protestors were shouting slogans against President Mahmoud Ahmadinejad, saying his economic policies had fueled economic crisis.
Amid sanction imposed on Iran's disputed nuclear program, the rial has been plunging to records lows against the U.S. dollar.
The weak currency is pushing Iranian to buy hard currencies, pushing the Rial even further. The country's inflation is running at around 25%, hurting people's living standards and causing job losses.
The instability of the currency has prevented merchants from quoting accurate prices, causing the shopkeepers to shut down their shops.
People now find meat a luxury and turn to bread to feed their families.
The economic situation has "reached a point where it becomes almost impossible not to show reaction," said Anoush Ehteshami, professor of international affairs at Durham University in the U.K.
Is it yet time for the Iranian government to bow to the sanctions and halt the nuclear program or will it continue to put the citizen's life at stake?
---
---
Related Articles
Asia Foundation News Release 6,300 citizens polled on reconciliation, unemployment, governance, development; security remains most significant factor in shaping
(Pajhwok Afghan News Weekly Price Report) Gold prices increased while other daily-use commodity rates edged down during the outgoing week
Iranian President Hassan Rouhani has asked India to invest in Chabahar port, a strategic port that will open up access