Afghanistan Carpet Center of Excellence to be established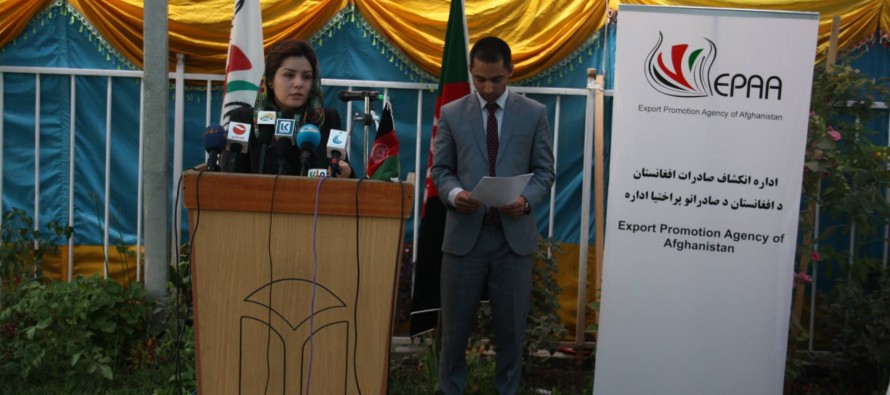 Afghanistan Carpet Center of Excellence is to be established to increase the competitiveness of the Afghan carpet industry and global sales of Afghan handmade carpets.
A Memorandum of Understanding (MoU) to that effect was signed between the Export Promotion Agency of Afghanistan and the Commerce Department of the USA on Saturday in Kabul.
The Center's objective is to help in branding for Afghan carpet, improving quality, value chain and supply chain and capacity building of Afghan Traders.
Najla Habibyar, Head of the EPAA, said the MoU would help take Afghan carpets to the global market.
"We are striving hard to make sure everyone working for the carpet industry benefits from this agreement and gets trainings outside of Afghanistan to be able to compete in the international market," said Habibyar.
Carpet industry was once one of Afghanistan's flourished industries that had made a niche in various international markets. Carpets were the second major exports of Afghanistan, accounting for 47% of the country's export earnings in 2002 and 2003.
Carpet exports have declined by almost 80% in the past six years due to lack of washing and processing facilities, inability to compete with neighboring countries' carpet production and years of instability and war.
---
---
Related Articles
In a meeting with the Kabul Bank Clearance Committee President Ashraf Ghani set a one-week deadline for Kabul Bank debtors
Gas dealers in southern Kandahar province have urged the Afghan government to halt the smuggling of liquefied gas to Pakistan.
Drivers complain low-quality fuel has flooded Kabul, despite the Afghanistan National Standards Authority (ANSA)'s promise to take measures to curb