Afghanistan, Central Asia finalize CASA-1000 power purchase deal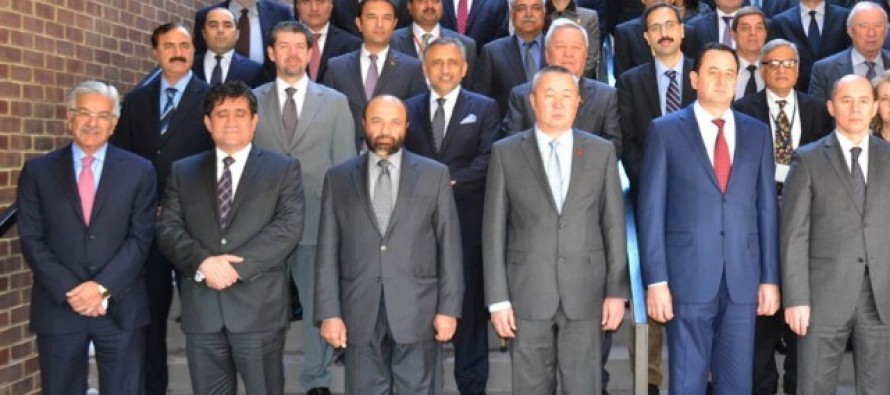 Pakistan, Afghanistan, Kyrgyzstan and Tajikistan agreed in principle the terms and conditions of original levitra without prescription the CASA-1000 power purchase deal.
A resolution to this effect was signed in Washington on Wednesday at a meeting organized by the World Bank with support from the Islamic Development Bank (IDB) and the US Agency for International Development (USAID). Energy ministers of all the countries met to viagra uk purchase hammer out details for the CASA-1000 project and finalize power deals.
CASA-1000, which is expected to be materialized in 2018, is designed to transmit 1,300MW of surplus electricity from Tajikistan and Kyrgyz Republic through Afghanistan to Pakistan.
Afghanistan would get to consume 300MW of electricity for 15 consecutive years by means of this project, and would also generate revenue from transit charges and other privileges.
The parties agreed in principle on the terms and conditions of the power purchase agreement, conducted negotiations on the master agreement and  initiated negotiations on electricity pricing.
The progress on the bidding for the EPC was also reviewed during the meeting.
The negotiations round concluded with the signing of a resolution approving, in principle, the terms and conditions of the power purchase between the parties.
---
---
Related Articles
At a gathering celebrating "Social Media Week", officials of Nai Supporting Open Media emphasized on promoting social media in Afghanistan.
The Afghanistan Investment Support Agency (AISA) and the Kabul Green Expo organized the first International Construction and Food Expo from
The Asian Development Bank has warned that political situation in Afghanistan may affect progress on the Turkmenistan-Afghanistan-Pakistan-India (TAPI) pipeline project.