Afghanistan central bank calls for banking ties with Iran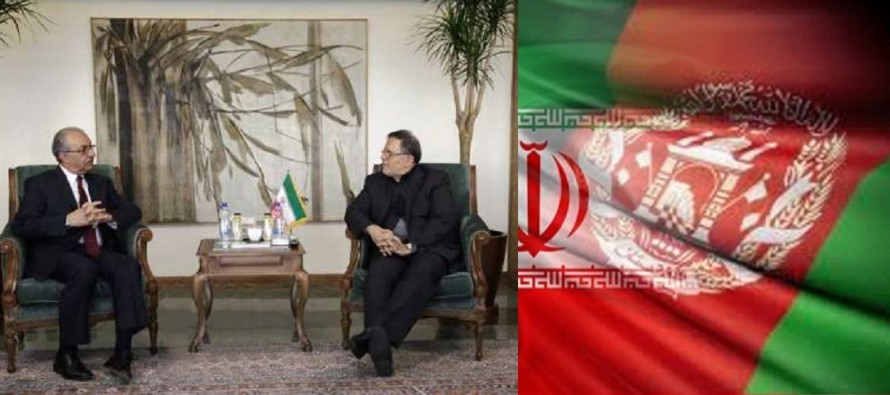 Governor of the Central Bank of Afghanistan (Da Afghanistan Bank-DAB), Khalil Sediq, called for regulating banking ties with Iran to develop trade.
In his meeting with Governor of Central Bank of Iran Valiollah Seif, Sediq said major portion of transactions of the extensive Afghan-Iran trade take place outside the banking system.
He called for a mechanism to channel trade to the banking course to prevent risk for Iranian and Afghan businessmen.
For his part Seif said Afghanistan and Iran carry out trade through cash and traditional money exchangers  and a banking system is needed to upgrade volume of exchanges.
"Extensive trade between Iran and Afghanistan should be further promoted through banking ties and we seek expansion of the brokerage ties between banks of the two sides so as to minimize the trade risk," IRNA quotes Seif.
According to statistics released by the Islamic Republic Customs Administration, Iran's exports to Afghanistan stood at $1.16 billion in value in the first half (March 20-September 20) of the current Iranian year of 1395 (started on March 20), while importing $10.66 million worth goods.
---
---
Related Articles
A MoU of worth USD 6mn was signed Tuesday between the Ministry of Public Works and the Department for International
The Independent Directorate of Local Governance (IDLG) at a conference, titled "Development Conference of Khost Province" in Khost pushed for
A three-day workshop on women's rights was held in Balkh district for 60 female council members to increase awareness on