Afghanistan Central Bank calls for proper maintenance of bank notes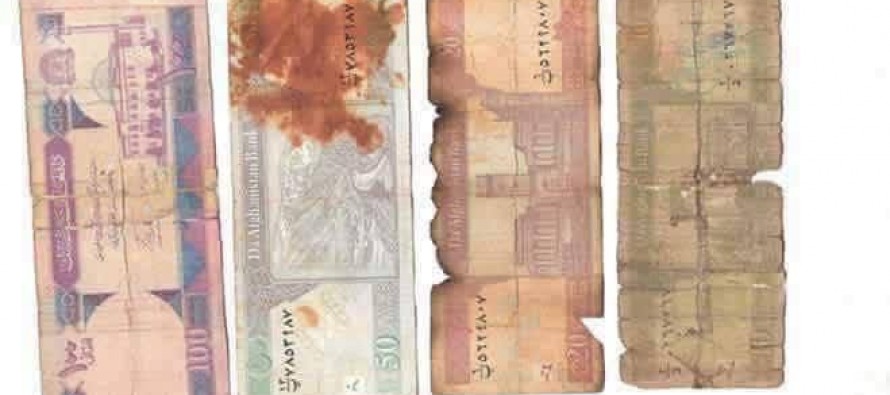 Afghanistan's central bank, Da Afghanistan Bank, announced viagra through canada on Monday that shabby banknotes will no longer be valid start of the coming solar year 1396.
According to the officials, this measure is as per Article 39 of Da Afghanistan Bank and it helps to prevent  wearing out of further banknotes in the market.
The following features seen in a banknote will make it invalid:
Presence of a sticky material on the banknote
Any writing or drawing on the banknote
Any stamp on the banknote
Poorly folded, wrinkled banknote
 The central bank called on the public to take proper care of the banknotes and canad ian pharmacy prevent them from wearing out.
---
---
Related Articles
The Afghan government invited bidders to submit their bids for purchase of the New Kabul Bank. The announcement was made
By Haroun RahimiFormal institutions in Afghanistan have failed to offer credit in a way that works for the Afghan context.
An Afghan businesswoman builds an all-women trade center, called "Afghan Sisters Market",  in Kandahar City, the capital of southern Kandahar