Afghanistan Central Bank calls for proper maintenance of bank notes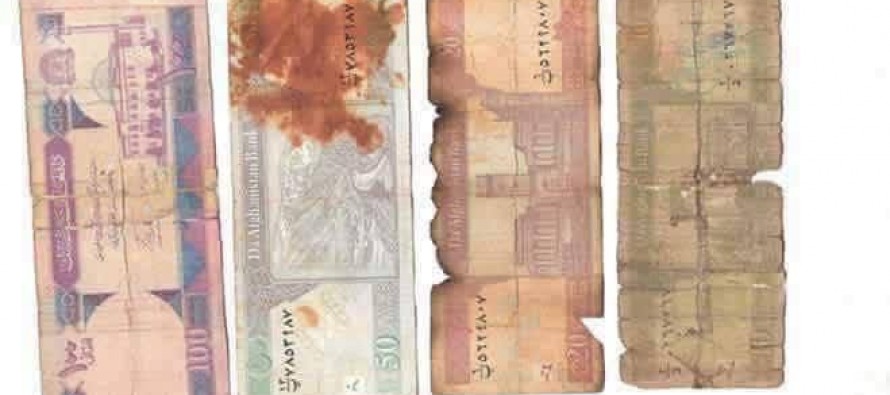 Afghanistan's central bank, Da Afghanistan Bank, announced on Monday that shabby banknotes will no longer be valid start of the coming solar year 1396.
According to the officials, this measure is as per Article 39 of Da Afghanistan Bank and it helps to prevent  wearing out of further canad ian pharmacy banknotes in the market.
The following features seen in a banknote will make it invalid:
Presence of a sticky material on the banknote
Any writing or drawing on the banknote
Any stamp on the banknote
Poorly folded, wrinkled banknote
 The central bank called on the public to take proper care of the banknotes and overdose facts levitra prevent them from wearing out.
---
---
Related Articles
The U.S. State Department and U.S. Agency for International Development (USAID) provided more than $36.7 million to help the people
A number of farmers have expressed their contentment about their production of saffron this year. Ghazni farmers began growing saffron
Afghan Foreign Minister Zalmai Rassoul and his Kyrgyzstani counterpart Erlan Abdyldaev discussed issues of bilateral and regional cooperation in Cairo,