Afghanistan to be connected with Iran via railway end of this week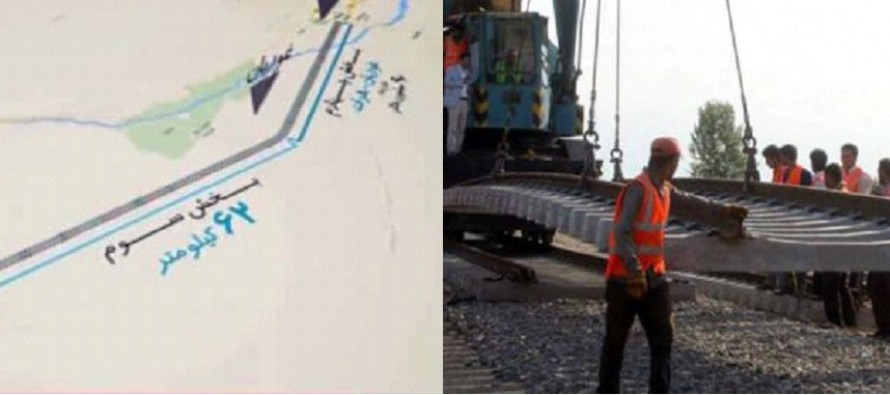 Afghanistan Ministry of Urban Development and Housing announced Sunday that the third phase of the Khwaf-Herat railway would be completed by the end of this week.
The third phase of the railway, which is 62km long, connects Iran with Ghoriyan district in Herat city of Afghanistan with financial support from the Iranian government.
The Iranian officials had previously announced that the third phase of the project would cost USD 50mn.
The first and second phase of the railway are on Iran's soil and have been mostly funded by the Iranian government.
According to the Ministry of Urban Development, the fourth phase of the project (connecting Ghoriyan district with Herat City) will be funded by the Italy.
Preliminary studies of the fourth phase have begun and the phase will be completed at a total cost of USD 90mn.
Starting from Khwaf in Iran, the 191km railway will pass through Ghoriyan and Zinda Jan and continue to the vicinity of Herat's airport.
The railway will connect Iran to central Asian countries, and it will enable Afghan traders to tap other markets for imports and exports.
The rail line will revolutionize the economic condition of Afghanistan as it will doors of trade by providing access to Turkey-Europe railway network and Iranian ports in the Persian Gulf.
Experts believe the rail line will strengthen Afghanistan-Iran ties and will prove to be vital for regional security.
This is the second railway after Hairatan-Mazar that connects Afghanistan to its neighboring country.
Work on Khwaf-Herat railway started in 2007 but faced many delays.
---
---
Related Articles
The Afghan-German Cooperation handed over newly constructed and rehabilitated rooms as well as equipment to three girls' schools in Baghlan
A newly built 300-bed hospital to treat drug addicts was inaugurated in south Kabul's Jangalak area by the Second Vice
The World Bank (WB) is funding the graveling work on a 20km road in the Foladi Valley of central Bamyan