Afghanistan Drops to 173 Rank from 167 in Doing Business Index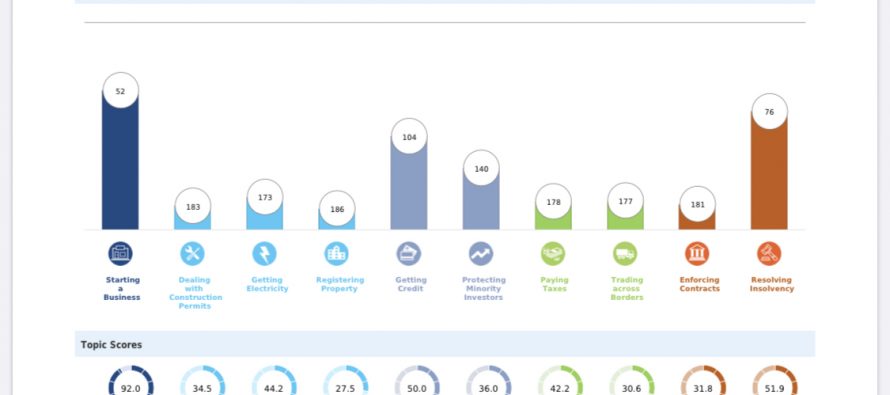 Afghanistan is ranked 173 in in the World Bank's "Doing Business Report for 2019: Training for Reform".
Scoring 44.1, Afghanistan's position has dropped by six points in this year's index of doing business against last year.
According to the report, Afghanistan has failed to have achievements in at least 7 indexes in trade and business sectors.
Economies are ranked on their ease of doing business, from 1–190. A high ease of cheapest eriacta doing business ranking means the regulatory environment is more conducive to the starting and operation of a local firm. The rankings are determined by sorting the aggregate scores on 10 topics, each consisting of several indicators, giving equal weight to each topic.
---
---
Related Articles
President Hamid Karzai, currently visiting India, told a gathering in the capital city of Mumbai that his country is ready
The fourth Afghan-Turk International Expo was organized by the Afghanistan Chamber of Commerce and Industries (ACCI) and Afghan-Turkish Industrialists &
Afghanistan has produced more than 1.5mn kilograms of honey during the past two quarters, which is the highest production ever.