Afghanistan exports more than 6000 tons of potatoes and onions this year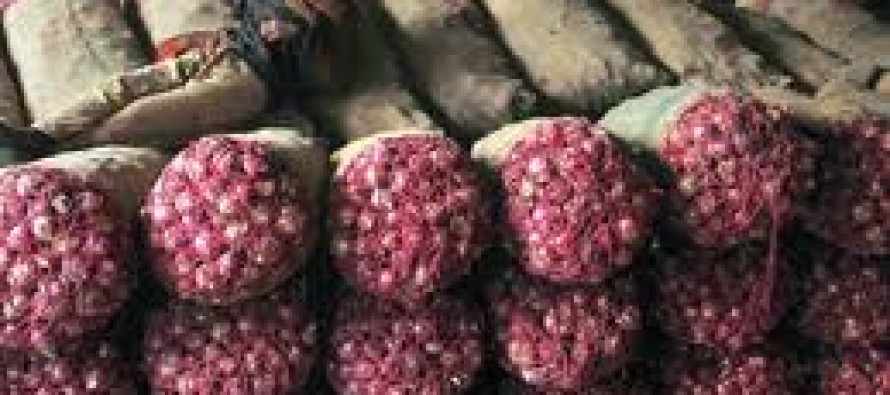 In the first six months of the current fiscal year, Afghanistan has exported more than 6,000 tons of potatoes and onions.
According to the Afghan Chamber of Commerce and Industries (ACCI), Afghan potatoes and onions were mainly exported to Pakistan, India, Russia and several countries in the Middle East and Persian Gulf.
Tajikistan, Turkmenistan and Kazakhstan also received a considerable amount of potatoes and onions from Afghanistan this year.
Officials have attributed the high yield of the products to adequate rainfall, suitable weather conditions and proper irrigation systems.
"Our traders exported these agricultural products to India through the Chahbahar Port and Wagah Port. Vegetables exports, mainly potatoes and onions, have increased by 80% from last year," said ACCI Deputy Chief, Khan Jan Alokozay.
Despite the rise in onion production, Afghanistan still faces shortages of onion in the winters.
Farmers said that due to lack of storages, onions cannot be stored for the winters and are sold immediately.
Due to low supply of onions in the winters, Afghan traders import onions from Pakistan at higher prices.
Meanwhile, ACCI officials said that onions are sold at a higher rate in India this year.
Paktia, Herat and Kandahar were the main producers of onion  this year. According to ACCI, 20 containers of onion are exported to India daily from Kandahar only.
---
---
Related Articles
On May 1, 2012, President Obama and President Karzai signed the Enduring Strategic Partnership Agreement, a legally executive agreement between
Youth and civil society members protested on Tuesday in eastern Nangarhar province demanding the government to get mega infrastructure projects going.
Residents and officials complained that the 22km road linking Lashkargah with Nawa district in southern Helmand province is constructed with