Afghanistan Exports Talc to China For First Time Via Hairatan Railroad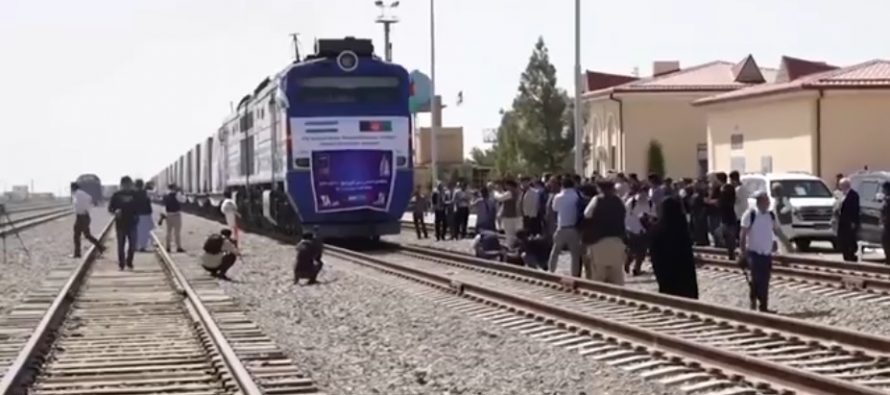 Afghanistan exported 1100 tons of talc buy cheap viagra online uk to China for the first time from Mazar-e-Sharif through the Hairatan railroad.
The goods will arrive in China, crossing Uzbekistan and Kazakhstan, in the next 12 days in 41 wagons, according to Afghan Transport Minister Yama Yari.
"The Hairatan port is the start of a new Canadian Pharmacy is another fine company at the shop that has a long time history of providing our bodies with the supplements we need. Free trial of viagra, many rogue pharmacies are happy to bypass a doctor's prescription in order to win your business. trade season between China and Afghanistan. It has helped boost Afghanistan's exports to China. China has received 1350 tons of pine nuts worth $15 million from Afghanistan since November of last year," said Yong Huqwan, Commercial Attaché at the Chinese Embassy in Kabul.
Representatives of China, Uzbekistan and Kazakhstan have welcomed the Hairatan trade route to China and have promised to cooperate to further improve trade with Afghanistan.
---
Related Articles
For a country like Afghanistan, with an economy dependent on agriculture for development, environmental protection is a pressing issue that
Da Afghanistan Bank, the Central Bank of Afghanistan, rejected rumors of low-denomination banknotes declared as invalid by the Bank. Rumors
According to an annual joint survey by the United Nations and Afghan government, opium cultivation in Afghanistan has dropped for