Afghanistan Exports Talc to China For First Time Via Hairatan Railroad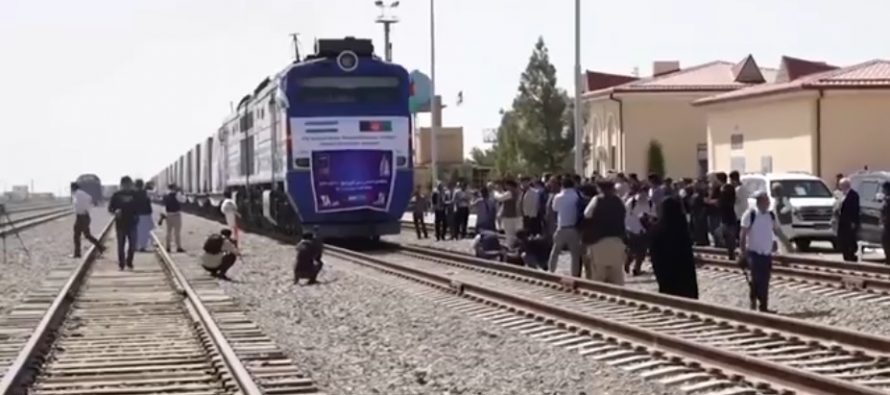 Afghanistan exported 1100 tons of talc to China for the first time from Mazar-e-Sharif through the Hairatan railroad.
The goods will arrive in China, crossing Uzbekistan and Kazakhstan, in the next 12 days in 41 wagons, according to Afghan Transport Minister Yama Yari.
"The Hairatan port is the start of a new trade season between China and Afghanistan. It has helped boost Afghanistan's exports to China. China has received 1350 tons of pine nuts worth $15 million from Afghanistan since November of last year," said Yong Huqwan, Commercial Attaché at the Chinese Embassy in Kabul.
Representatives of China, Uzbekistan and Kazakhstan have welcomed the Hairatan trade route to China and have promised to cooperate to further improve trade with Afghanistan.
---
Related Articles
Kandahar Transport Director Najibullah Ahmadi said that his department is making efforts to launch a new bus service between Kandahar
An Afghan private company will invest USD 1.3bn in Kabul, according to a statement from the Presidential Palace. Gulbahar Company
Seven sub-projects of the National Solidarity Program (NSP) of the Ministry of Rural Rehabilitation and Development (MRRD) were recently completed