Afghanistan focusing on implementation of Vienna PoA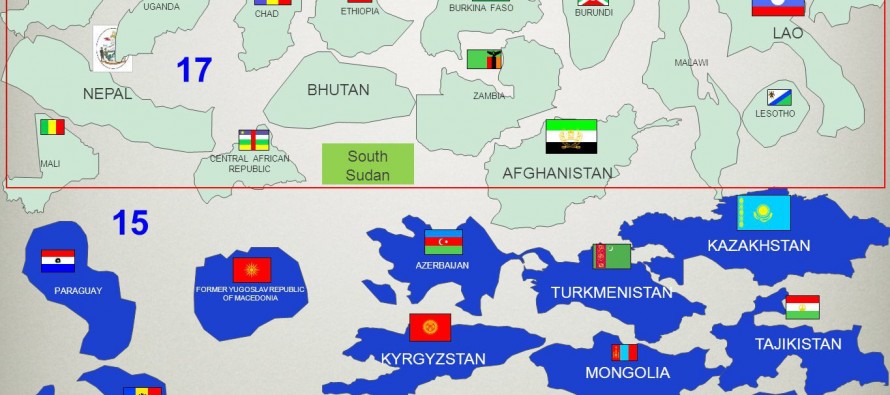 Directorate General of Economic Cooperation at the Ministry of Foreign Affairs, Wahidullah Waisi, spoke to the high-level forum on Linking Landlocked Developing Countries into Global Opportunities at the 70th Session of the UN General Assembly hosted in New York.
Regarding the Vienna Point of Action (PoA) as the blueprint for Landlocked Developing Countries (LLDCs), Waisi assured the participants that Afghanistan affirms commitment to implementation of the Vienna PoA.
The Vienna PoA calls for 6 priorities for action:
1. Fundamental transit policy issues
2. Infrastructure development and maintenance
a. Transport Infrastructure
b. Energy and information and communication technology infrastructure
3. International trade and trade facilitation
a. International trade
b. Trade facilitation
4. Regional integration and cooperation
5. Structural economic transformation
6. Means of implementation
"All 6-priority areas of the Vienna PoA are extremely important in the case of Afghanistan, in particular the structural transformation," said Waisi. "After concluding the security and political transformation in 2014, the Afghan National Unity Government is now focusing on the third phase of transformation decade (2015-2024), which is the economic transformation from an aid dependent economy towards self–reliance."
Waisi added that Afghanistan has already started measures to mainstream Vienna PoA into national and sectoral development strategies for its effective implementation through meeting of focal points for every sectors and relevant ministries/institutions.
"We have more than 3000 KM roads of regional importance, of which 2700 are ring roads. Nearly 5000 KM of highways and 10000 KM of provincial roads have also been built. Establishment of the Afghan Railway Authority that designed the national plan to build 5186 KM of railroads is a significant achievement for Afghan newly established railway network. 106 KM of railroads have been built in northern part of Afghanistan and feasibility studies for 1269 KM more railways have been completed," said Waisi.
Infrastructure is the next major sector that has sustained the largest part of the international development assistance after security sector. As of yet, almost USD 6.723 billion have been invested into infrastructure development between the years 2002 and 2004.
Waisi also reflected on the role of Afghanistan in energy connectivity between South and Central Asian countries.
"The central Asian countries are having surplus energy and looking for new markets to explore; on the other hand South Asian countries, particularly India and Pakistan, are still suffering from energy deficiency. The only short and cost effective transit way to connect and bridge the gaps between the two parts of Asia is through Afghanistan. The CASA 1000 electricity transmission line and the TAPI gas pipeline projects have now come into implementation phase."
Afghanistan has also taken measures to improve air transportation.
"In air transportation, the Hamid Karzai International Airport and Maulana Jalaluddin Balkhy International Airports have been rehabilitated. Afghanistan has signed MoU on civil aviation with Germany, Russia, England, UAE, Saudi Arabia, Qatar, Oman, Iran, India, China, Turkmenistan, and Tajikistan."
Waisi called for more investment in transit transport infrastructure development and completing the missing links in areas of railroads and road systems for successful integration into the world economy.
He added that Afghanistan emphasizes on the importance of enhancing productive capacities and export diversity for export promotion in order to address the substantial trade deficit.
"As an acceding country to the WTO, we hope that the multilateral trading system should respect and reinforce the policy space of acceding LLDCs in integrating the regional and global markets."
---
---
Related Articles
Afghan private sector has written down recommendations to be presented at the London Conference by representatives of the national unity
Afghanistan's plastic chair factory is optimistic about winning over the market for plastic chairs which is mostly monopolized by China,
Pakistani transporters are continuing their protest against the high taxes imposed by the Afghan government on transportation of goods. The