Afghanistan, Germany and the Netherlands complete development programs for Uruzgan province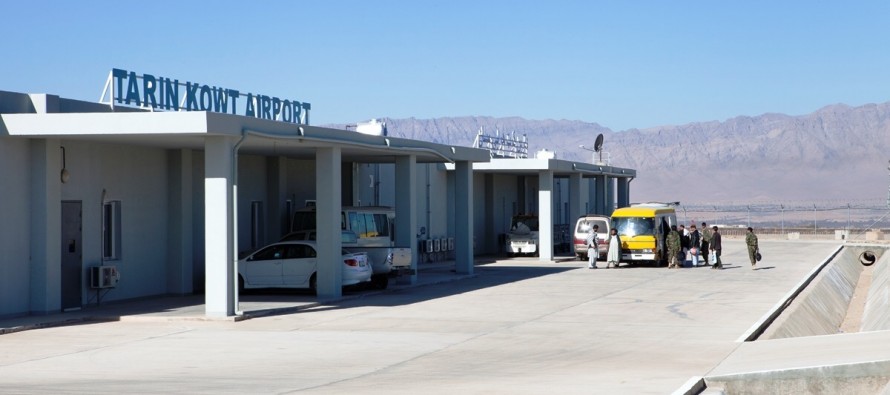 On Monday, Afghanistan, Germany and the Netherlands announced the successful completion of a wide range of development projects in Uruzgan province.
Over the past eight years, the Netherlands and Germany have invested a total of AFN 4.8 billion in development projects in various sectors.
Since 2009, the Netherlands and Germany have been working to establishing a modern technical training school campus in Tarin Kowt and a domestic airport terminal that meets national and international aviation standards.
After the completion of the two infrastructure projects in 2013, a support strategy was introduced to enhance Afghan partners' capacities – the Deputy Ministry of Technical and Vocational Education and Training (DM TVET) and the Afghan Civil Aviation Authority (ACAA) – to ensure they can deliver professional services and manage operations and maintenance of the facilities in the province.
Henk Jan Bakker, Ambassador of the Netherlands in Afghanistan, said, "The Dutch effort in supporting the reconstruction of Uruzgan province was always based on dialogue. That allowed for a peaceful and successful completion of development projects even under complex and challenging circumstances. The positive achievements made in Uruzgan are well noted by the Dutch people".
On his part, Markus Potzel, the German Ambassador in Afghanistan, said, "The cooperation between the Netherlands and Germany in Uruzgan stipulated a good example on how governments can join their strengths for the sake of development in Afghanistan."
Mohammad Sarwar Azizi, Deputy Minister of TVET thanked Germany and Netherlands for their support and said, "With the Netherlands' and Germany's help we have managed to establish the first TVET school in Uruzgan. More than 1,000 male and female students have been educated in formal and non-formal TVET courses since 2014. The excellent TVET School Campus in TarinKowt should serve as a pilot school for Afghanistan's TVET sector."
The DM TVET and the ACAA have demonstrated great commitment to takingover full responsibility and continuing the achievements in a professional manner in Uruzgan.
Both Afghan ministries have promised to permanently employ the personnel required for the TVET school and the TarinKowt Airport within the next weeks.
---
---
Related Articles
The Ministry of Agriculture, Irrigation and Livestock has planned 300 projects that would be launched in Kabul during the current
The 12th Ministerial Meeting was held in Astana, Kazakhstan, to review the progress made in Central Asia Regional Economic Cooperation
Districts in northern Badakhshan province, including Ashkashim, Sheghnan, Koshitan, Raghistan and Shekay, are cut off due to heavy snow fall,