Afghanistan goes up in the corruption index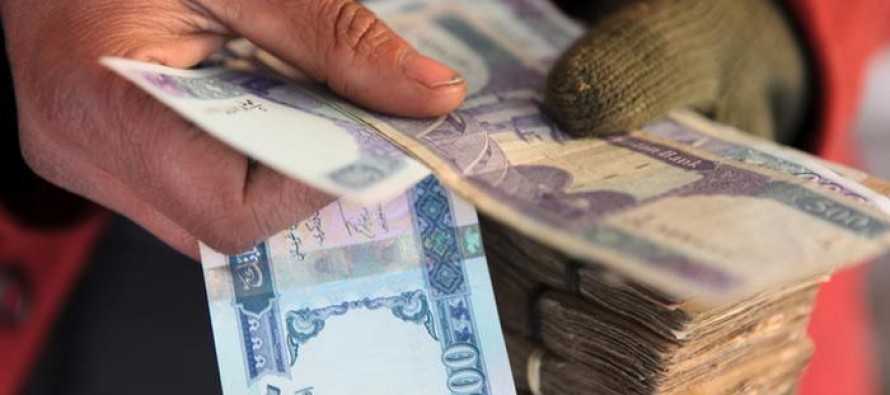 Afghanistan has secured four more points in the index in 2016 and is placed in 169thposition in the latest corruption perception index 2016 released by the Transparency International (TI).
Previously, Afghanistan was placed among the most corrupt countries with Somalia and North Korea with a score of 11/100.
"Over two-thirds of the 176 countries and territories in this year's index fall below the midpoint of our scale of 0 (highly corrupt) to 100 (very clean). The global average score is a paltry 43, indicating endemic corruption in a country's public sector," says TI on their website.
This comes as the National Unity Government (NUG) has stepped up its efforts to tackle corruption.
President Mohammad Ashraf Ghani announced curbing corruption as one of his top priorities and insisted that graft would not be tolerated under his rule.
In his first week in the office, he issued a decree to reopen the Kabul Bank Scandal. Known as the "Ponzi Scheme", the Kabul Bank scandal involved transfer of about USD 900mn to 19 individuals and companies, including the Bank's shareholders and relatives of prominent Afghan politicians.
The top 10 ranked nations perceived to be the least corrupt are:
Denmark
New Zealand
Finland
Sweden
Switzerland
Norway
Singapore
Netherlands
Canada
Germany
And the most corrupt countries as ranked on the Corruption Perceptions Index 2016 are:
Somalia
South Sudan
North Korea
Syria
Yemen
Sudan
Libya
Afghanistan
Guinea-Bissau
Venezuela
This year's results highlight the connection between corruption and inequality, which feed off each other to create a vicious circle between corruption, unequal distribution of power in society, and unequal distribution of wealth.
In too many countries, people are deprived of their most basic needs and go to bed hungry every night because of corruption, while the powerful and corrupt enjoy lavish lifestyles with impunity," said José Ugaz, Chair of Transparency International.
---
---
Related Articles
Forty Afghan women finished a six-month internship program at 15 line departments in Taloqan, Takhar province. The program was aimed
Traders in Kandahar have complained about the problems facing fruit exports to India through Pakistan's soil. Fresh Fruits' Traders Association
Afghan Ministry of Agriculture, Irrigation, and Livestock reported that Farah province produced over 10 metric tons of honey in the