Afghanistan harvests over 59,000 tons of cotton annually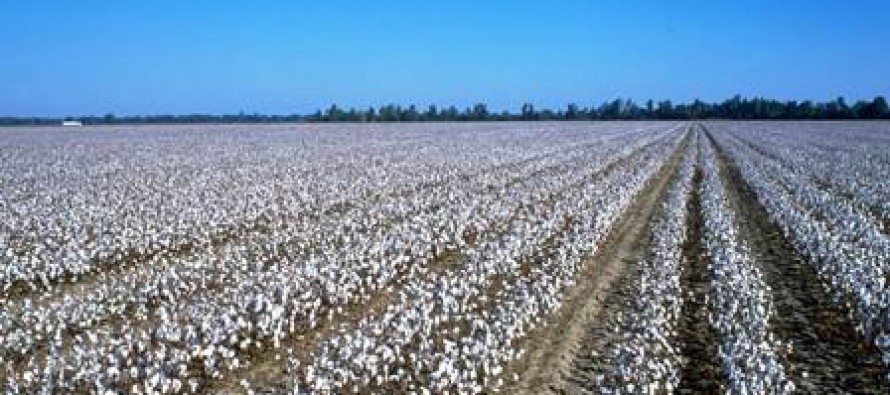 The Afghan government has approached industrialists to present their plans and recommendations for way to revive the textile industry in Afghanistan.
Afghanistan produces over 59,000 tons of cotton annually, but there are no cotton processing factories in the country.
In the past, there were at least seven textile manufacturing factories– in Kabul, Parwan, Balkh, Kandahar and Baghlan provinces–which the country lost during the years of wars. The sector employed over 30,000 employees.
Afghanistan has already signed a Memorandum of Understanding (MoU) with India's Ministry of Textiles in January 2015 to expand business and cooperation in the field of textiles and clothing.
As per MoU, both sides agreed to cooperate in developing closer economic relations and bilateral cooperation in the field of textiles, clothing, cotton, man-made fibre and handlooms. India agreed to provide all necessary assistance to develop Afghan textile industry and assist in skill development, research and development, technical collaboration in product development and manufacturing, testing and certification and organize joint trade missions for mutual collaboration.
Meanwhile, Afghanistan's industrialists union believe that the government lacks to capacity to manage textile factories and instead suggested letting the private sector take over and revive the textile industry.
---
---
Related Articles
Funded by Indian government, a newly-constructed building for girls' high school was inaugurated in the eastern Province of Kunar. Costing
The United States Agency for International Development (USAID), in partnership with Harakat Afghanistan Investment Climate Facility Organization, launched two interventions
The Afghanistan Center for Commercial Dispute Resolution (ACDR) was officially inaugurated on Tuesday in Kabul. The first center of its