Afghanistan in need of gas storage facilities, says experts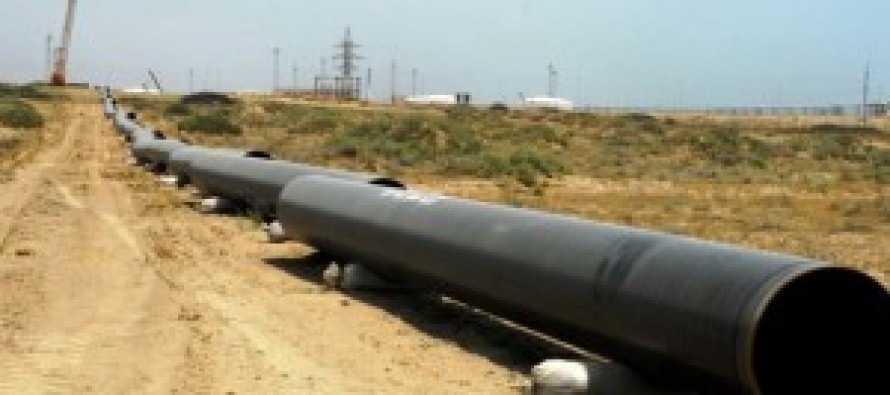 Economic pundits have expressed concerns over the shortage of proper storage facilities in Afghanistan.
This comes as work on the Turkmenistan-Afghaistan-Pakistan-India (TAPI) project has commenced and is expected to be completed by 2017.
Experts said that once the TAPI gas pipeline project is completed, load will increase and more storage facilities will be required.
They have called on the government to establish gas reservoirs alongside the pipeline to ensure a standardized supply and distribution process.
"We hope that with the commissioning of the TAPI gas pipeline project, Afghanistan, apart from receiving transit duty waiver should also be provided sufficient gas. The Afghan government should formulate measures to ensure security of the pipeline passing through its soil and ensure safety of the pipeline," Tolo News quotes Azarakhsh Hafezi, economic analyst.
Meanwhile, the Afghan Ministry of Mines said the TAPI agreement vows to set up gas reservoirs in Afghanistan. However, Afghanistan would not need supply and storage facilities for the initial 10 years, as the gas would only be used for production of electricity. In later stages, the Ministry would provide gas to households through pipelines.
The four nations' president signed the intergovernmental agreement of the TAPI project in 2010 in Ashgabat, Turkmenistan.
The project has been a topic of discussion from 1990 onwards.
The pipeline, which is 1,700km long, has a capacity to transfer 33bn m3 of Caspian Sea natural gas, meaning it can transfer 90mn m3 of gas daily, from Turkmenistan through Afghanistan into Pakistan and then to India. 14mn m3 of the gas will be consumed in Afghanistan, and Pakistan and India will each receive 38mn m3 of gas.
Developed by the Asian Development Bank (DAB), the estimated cost of the pipeline project is USD 7.6bn.
---
---
Related Articles
The Kabul municipality signed four contracts on Monday with an Arabic firm, Khateeb and Alami, to improve services of the
By Ahmad Masoud According to the World Health Organization (WHO), about 53,000 people contract tuberculosis (TB) every year in Afghanistan.
The Afghan-German cooperation handed over three newly constructed buildings to the local government in Kunduz province: two schools in Dashti