Afghanistan, India holds food festivals in Kabul and Delhi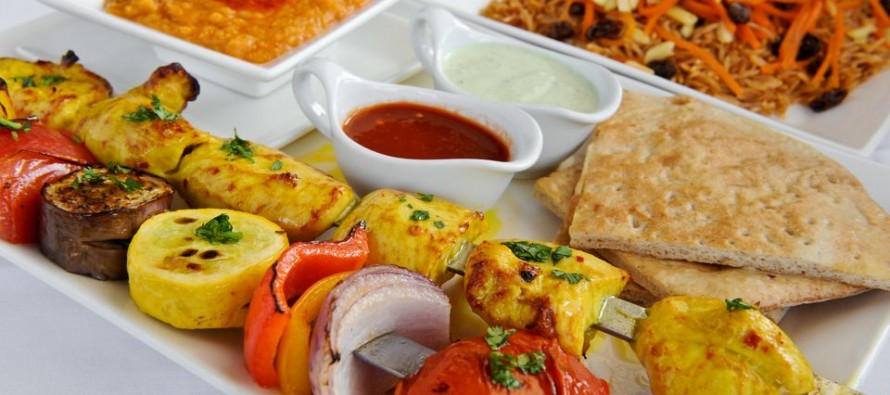 India and Afghanistan have historical and cultural linkages since centuries and the same gets reflected in buy levitra cheap us the cuisines of the two countries. As part of cultural exchange, Indian Embassy in Kabul and Afghan Embassy in Delhi have jointly organized reciprocal food festivals in Kabul and Delhi through India-Afghanistan Foundation. A 10 day food festival shop levitra celebrating Afghani cuisines started at ITC Maurya, New Delhi on May 1 wherein four chefs from Inter Continental Hotel, Kabul have showcased delicacies of a wide variety of Afghan food. The event generated a lot of interest in Afghan cuisine in Delhi.
The Indian food festival is scheduled to start at Inter Continental Hotel in Kabul from 19 to 29 May. A team of four chefs from ITC Maurya, New Delhi will be showcasing a variety of Indian cuisines from their famous Dum Pukht restaurant. The history of this legendary cuisine cooked over long periods of time is interesting, and this style developed accidently in a period of famine which ravaged the state of Awadh, now Lucknow. Nawab Asaf –ud – Daulah of Awadh decreed the construction of a giant edifice, the 'Bara Imambara' to keep population employed. He also decreed that arrangement be made to provide food to the workers. Accordingly food was cooked in enormous containers filled with rice, meat, vegetables, spices etc. and sealed with hot charcoal placed on top and fires lit underneath for slow cooking to ensure that food was available day and night.
The culinary result was amazing as when the vessels were unsealed the aroma even attracted royal attention. Thus originated the concept of 'Dum Pukht' cooking. 'DUM' means to breathe and 'PUKHT' means to cook. The food cooked in this style cooks and breathes in its own natural juices which enhances its aroma as well as its taste.
A delectable menu for all the days of the 'food festival' has been prepared by the visiting chefs who are coming here inspired by the Kabuli Chefs who became popular in New Delhi. Additional details of the menus and availability and timings can be directly ascertained from Hotel Intercontinental.
---
---
Related Articles
A half-day workshop on "Online Entrepreneurship" was delivered by TechDeira aimed at helping Afghans develop their skills and capacity through
A carpet-weaving center is soon going to established in northern Jawzjan province with financial support from the Indian government. This
Finance Minister Hazrat Omar Zakhilwal is seeking a greater role for the Afghan government in using international aid. He said