Afghanistan, India sign $113mn contract for Ghazni-Kandahar power project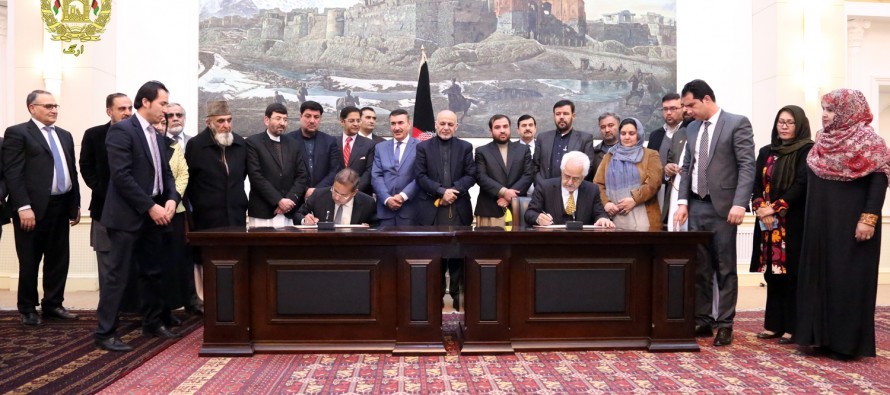 Afghanistan national power company, Da Afghanistan Breshna Sherkat (DABS) and India's KEC international firm signed a contract worth USD 113mn for Ghazni-Kandahar power project.
The contract was signed in the presence of Afghan President Mohammad Ashraf Ghani and Indian Ambassador to Afghanistan Manpreet Vohra in Arg presidential palace on Monday.
Funded by the United States Agency for International Development (USAID), the project is part of the 500kV Turkmenistan power project and will include a 220kV transmission line from Ghazni to southern Kandahar province.
DABS CEO Qudratullah Delawari said five substations each in Qarabagh, Moqor, Shahjoi, Qalat and East of Kandahar would be built once the project of the transmission line is completed.
This is a part of Afghanistan's efforts towards enhancing infrastructure projects including power transmission lines.
---
---
Related Articles
President Ashraf Ghani suggested using of Afghanistan's lithium to German President Fank-Walter Steinmeier in Germany's automotive industry. Steinmeier was on
Helmand's largest mosque, funded by United Arab Emirates, is built in accordance with international standard on 32-acres of land. The
In Japan it is acceptable to fall asleep on the job; it shows you're working hard! Marvel created a superhero