Afghanistan, Indonesia Formalize Cooperation on Fighting Corruption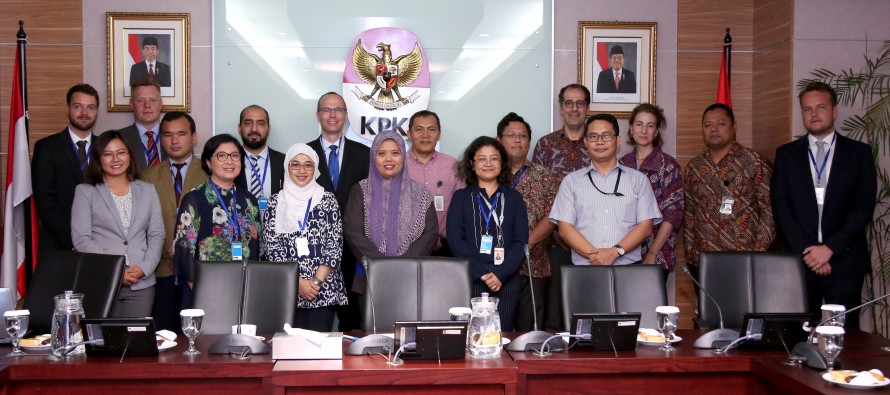 Afghanistan and Indonesia formalised future cooperation in the field of anti-corruption in a three-day meeting between the Afghan Independent Joint Anti-Corruption and Evaluation Committee (MEC) and the Indonesian Corruption Eradication Commission (KPK) that ended on Wednesday. 
The Afghan-German Cooperation's Open Policy Advisory Fund (OPAF) coordinated the visit with partners from Indonesia and Germany.
 The event marked the first step to formalize ongoing peer-to-peer cooperation between Afghanistan and Indonesia – MEC and KPK. Previously, both organisations had met to discuss technical capacities and negotiate the future commitment's conditions.
KPK's Commissioner, Saut Situmorang, commented: "Cooperation between our organizations flourishes well. It is great to work with our colleagues from MEC, who are committed to fighting corruption. We look forward to strengthen cooperation by sharing and exchanging our knowledge."
During the meeting, MEC reflected on its progress since it last visited Indonesia. 
Recently, the committee produced numerous high-quality reports and vulnerability to corruption assessments on Afghan ministries. MEC's work was partly based on shared knowledge from their Indonesian colleagues.
International anti-corruption experts from Transparency International provided input throughout all activities of the meeting. 
MEC's Acting Executive Director, Cheirollah Sarag, emphasized: "KPK and MEC have a lot in common. Therefore, we want to continue learning from each other, also in other areas of anti-corruption. Cooperation also means friendship and paves the way towards peace."
The Open Policy Advisory Fund (OPAF) is implemented by the Deutsche Gesellschaft für Internationale Zusammenarbeit (GIZ) GmbH on behalf of the German Federal Ministry of Economic Cooperation and Development (BMZ). 
Since 2009, the project has been financing the deployment of expertise in Afghan institutions and training their staff to build capacities and facilitate the implementation of reforms in line with good governance criteria. Among other activities, the project has been organizing professional or job-specific trainings for 130 employees working at state institutions so far, including courses on finance, data analysis and corruption assessment. At the same time, the project has been supporting the Independent Joint Anti-Corruption and Evaluation Committee (MEC) in producing eight reports on state institutions' vulnerability to corruption.
---
---
Related Articles
The Khalifa Bin Zayed Humanitarian Foundation (KZHF) has distributed the winter needs among 202 orphans at Alaa Eldeen orphans Camp
His Excellency AníbalCavaco Silva, President of the Portuguese Republic, and His Highness the Aga Khan presented the Aga Khan Awards
Led by the state-owned Steel Authority of India Ltd, the Afghan Iron and Steel Consortium (AIFSCO) has decided to scale