Afghanistan, Indonesia pledge expansion of ties between the two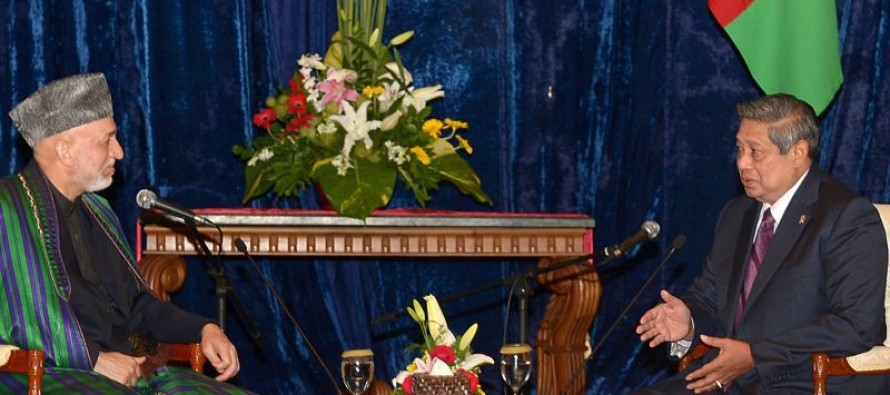 Afghanistan and Indonesia agreed at the fifth Bali Democracy Forum (BDF) to ease visa policy for diplomats from both sides.
According to a statement from the presidential office, President Hamid Karzai and his Indonesian counterpart Susilo Bambang Yudhoyono pledged expansion of ties between the two countries in political, trade and cultural sector.
The two sides agreed that diplomats from both nations and those having government official passports would be allowed to travel between the two countries without visas.
Indonesia agreed to educate Afghan students in its universities besides giving training to some teachers and police officers, the press release added.
The BDF was an Indonesian government initiative first held in 2008 with the aim of developing democracy in the Asia Pacific region. The forum seeks to promote regional and international cooperation in the development of peace and democracy through dialogue and the sharing of experiences.
---
---
Related Articles
As part of their withdrawal of forces over the next year, the US has begun shutting down teams that have
Heavy snowfall in four districts of Baghlan—Bano, De Salah, Khost and Pul-e-Hesar—has demolished fruit crops, causing huge losses to farmers.
An International Monetary Fund (IMF) team led by Christoph Duenwald visited Tashkent during September 25–October 2, 2018 to conduct discussions