Afghanistan, Iran agree to form joint trade committee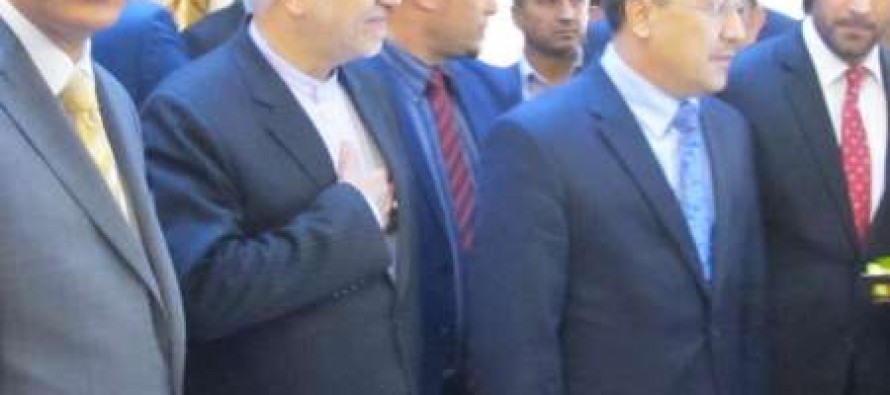 Afghanistan and Iran have agreed to form a joint https://wadsam.com/shop/canadian-pharmacy-with-lowest-generic-viagra/ trade committee to further boost bilateral economic and trade ties.
Afghan Minister of Commerce and Industries Homayun Rasa and Iran's Minister of Industry, Mine and Trade Mohammad Reza Nematzadah agreed on the formation of a joint trade committee with the membership of deputies of the ministries.
As per the agreement, viagra no prescriptions the committee will hold joint sessions in Kabul or Tehran every other three months.
With regards to addressing the transit problems of Afghan businessmen, Minister Rasa said Afghanistan was interested in reduction of tariffs for Afghan commodities and export products to Iran.
Nematzadah said he would consider reduction of customs tariffs for Afghan tradesmen and added that the transit problems and bilateral relations in the fields of transportation, customs and banking would be discussed in the first session of the committee.
He also assured the Afghan levitra buy generic government that his country would put its experiences in the field of industrial parks and creation of job opportunities at the disposal of Afghanistan in order to enable Afghan youth to get jobs inside their country.
Nematzadeh paid a one-day visit to Afghanistan for the opening of the 3rd economic exhibition of Iran in Kabul.
---
---
Related Articles
The 2019 "Passage to Prosperity: India – Afghanistan International Trade and Investment Show," supported by the U.S. Agency for International
The Ministry of Foreign Affairs of Afghanistan announced that acting Foreign Minister Muhammad Hanif Atmar and his Uzbek counterpart, Abdul
Kabul is hosting Afghan-Turk International Expo on 21-24 April, 2015 for the fifth time. The event is organized by the