"Afghanistan is in dire need of consumer rights protection"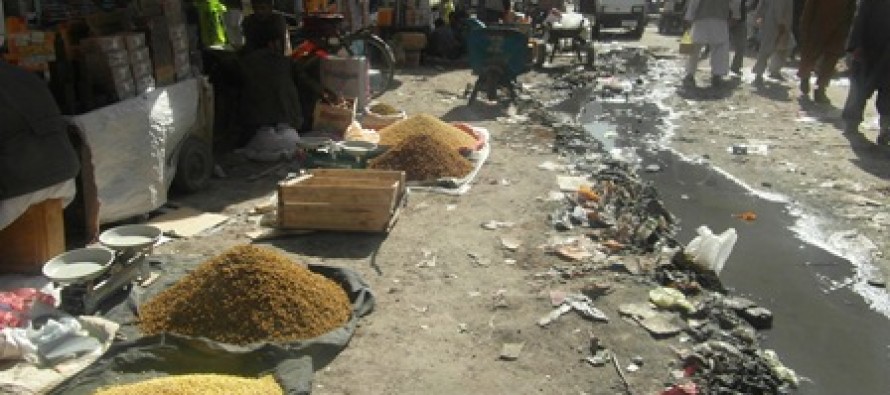 By-Ahmad Masoud
Consumer rights protection and fair trade competition are among the most forgotten issues in Afghanistan.
The majority of consumers in the country are not satisfied with the quality of many products, including medicines, food products, washing powders and liquids, edible oils and ghee, and diesels and patrols.
"Afghanistan has been changed into a dumping center for some of the poorest quality Chinese, Pakistani and Indian goods and products," says Mohammad Abrar, a capacity building specialist in Afghanistan.
Afghan citizens fall victim to deceptive trade practices and adulterated commodities on a regular basis. And they have little access to redress. Cartels are another problem, often resulting in collusive pricing, division of markets and joint decisions to hold and reduce supply.
Creating a pro-consumer environment
Afghanistan needs to enact consumer rights protection legislation as quickly as possible to help create a pro-consumer environment where the delivery of goods and services leads to consumer satisfaction.
It is generally believed that successful implementation of consumer protection policy and fair competition promotes good governance and strengthens democracy.
"Business plays a vitally important role in the economic growth of a country by creating more job opportunities, taking the country towards self reliance and alleviating poverty, but the success of a business depends on the consumer's trust in the quality and safety of the domestic products," says Abrar.
"Therefore, the domestic products should be of high quality to attract the interest and build the trust of consumers, and the government should enact certain standards for the quality assurance of not only the domestic but also the imported products."
Help is on the way

The Afghanistan government has recently established the Competition Promotion and Consumer Protection General Directorate within the Ministry of Commerce and Industry.
The directorate has drafted consumer protection legislation and sent it to the Ministry of Justice for revision. After revision by the Justice Ministry, the legislation will be sent to the parliament for ratification.
Jawidullah Azizi, an optical technician in Kabul, says that both businesspeople and consumers need to know their rights and responsibilities in order to create a healthy business environment in the country.
The Consumers Rights and Services Organization (CRSO) has tried to do just that by publishing a series of documents in one of the national Afghan languages on consumers' rights and responsibilities.
The documents include a booklet on the rights and responsibilities of the consumers; a leaflet on lead poisoning, its causes and preventions; and a flyer marked with eight internationally recognised consumer rights messages. This is the first time such documents have been available in Afghanistan.
Sitting at his small optic shop in one of the busiest parts of Kabul city, Azizi gazes out of his shop's window and says, "When I look at the current status of some businesses in the market, I strongly believe that Afghanistan is in dire need of consumers' rights protection."
---
---
Related Articles
Dr. Hasan Abdul Hai said that the Ministry of Urban Development has not been able to prepare a master plan
A new women's dormitory is built at Herat University with financial collaboration from the United States Forces Afghanistan. A Memorandum
Organized by the Balkh Chamber of Commerce and Industries, the Balkh International Expo kicked off in Mazar-e Sharif today. More