Afghanistan is one of the leaders in mobile banking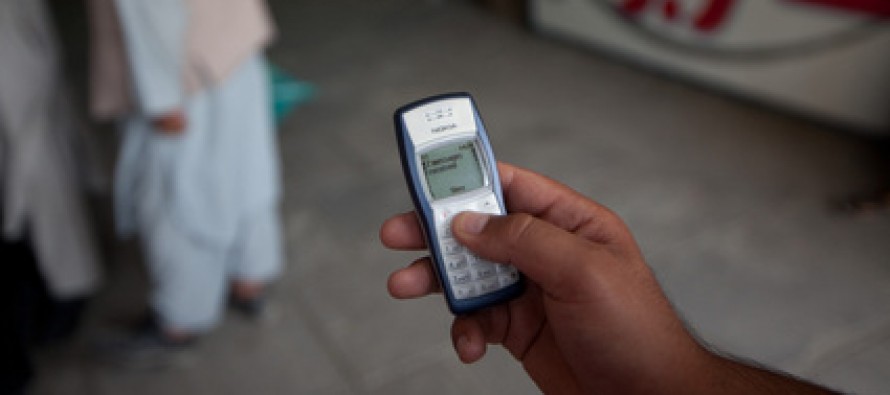 Minister of Information and Technology Amirzai Sangeen said mobile banking in Afghanistan is leading a revolution in the world of technology.
Mobile banking was initiated in Afghanistan two years ago by Roshan Telecommunication Company with collaboration from the British telecom firm, Vodafone. Today, Etisalat, MTN and AWCC provide the service as well.
Mr. Sangeen said more steps are being undertaken to further expand the service.
"Banking in Afghanistan has seen little progress in Afghanistan, and not many people have access to banking systems. Mobile banking is a great stride towards development of banking system," said Mr. Sangeen.
Currently, salaries of the police force and payments of electricity bills are carried out through mobile banking.
Ministry of Information and Technology is trying to attract Ministry of Education and Ministry of Labor, Social Affairs, Martyrs & Disabled to use mobile banking for payments of employees' salaries.
M-Paisa, launched by telecommunications company Vodafone and Roshan in 2008, is becoming popular among the Afghan population. It was initially launched for the Afghan National Police, but now it has expanded so that anyone with a mobile phone and an M-Paisa account can transfer money across the country for a small fee.
According to the Times, this service does not yet exist in America and other G8 countries. This technology is growing drastically in Afghanistan, where 70% of the population cannot read and write and more than 97% are unbanked.
The Times further adds that M-Paisa has won people's trust in the banking system. Corruption in Afghanistan has dented the reputation of the country's banking system and as a result not many people trust the system.
---
---
Related Articles
Addressing the Asian Cooperation Dialogue (ACD) maiden Summit in Kuwait City, President Hamid Karzai regarded the ACD a significant stride
Dr. Ashraf Ghani is the President of Afghanistan, economist and anthropologist. He assumed office on 21 September 2014. He has
The German parliament voted on Friday to support Kabul with annual development aid worth USD 529mn. In a meeting with