Afghanistan, Kazakhstan To Strengthen Ties & Reopen Air Corridor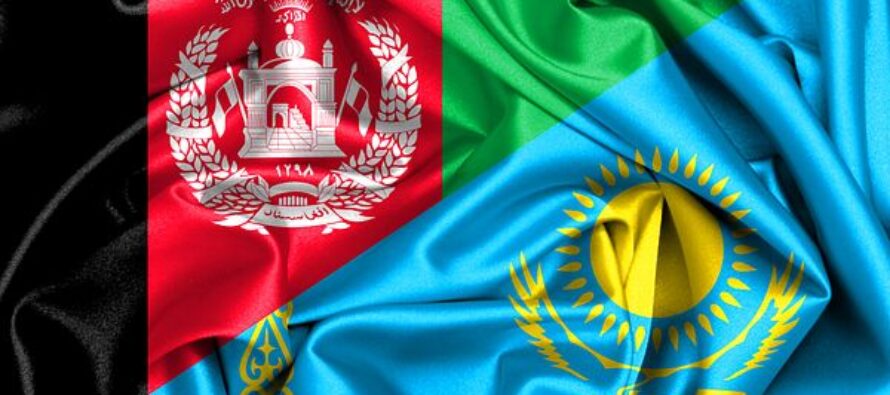 The Minister of Trade and Industry of Afghanistan, during a meeting I start my day with a capsule and would recommend these to anyone. Honest results, fast. Buy cialis low price our goal is to provide medications at discount rates to everyone who is affected by expensive local prices. with the Minister of Trade and Convergence of Kazakhstan, discussed the strengthening of trade relations, the reopening of the air corridor, and the opening of representative offices of Kazakh banks in Afghanistan.
Afghan Minister of Industry and Trade levitra without prescription Nooruddin Azizi welcomed the arrival of the Kazakh aid package to Kabul and said that to strengthen business relations and increase bilateral trade, Afghanistan is ready to hold trade meetings and shows with Kazakhstan.
Azizi stressed the need to increase investment, trade flights, and exports and imports between the two countries, and called on Kazakhstan's Minister of Trade and Convergence to reduce the price of imported flour and wheat.
Kazakh Trade and Convergence Minister Bakhit Sultanov said at the meeting that trade relations between Afghanistan and Kazakhstan had decreased by about 27% in recent months, but his country was interested in resuming them.
According buy levitra cheap us to the Ministry of Trade and Industry, if trade relations between Afghanistan and Kazakhstan improve and resume, the two countries will be able to transport their trade assets to South Asia, China, Russia and the European Union.
---
Related Articles
Twenty eight tractors, worth USD 840,000, were granted to farmers in Paktia with financial collaboration from Disbandment of Illegal Armed
At least 400 Afghan women graduated today from an internship program aimed at providing Afghanistan with a pool of educated
The World Bank was recently entrusted by the Central Bank of Afghanistan to issue an international tender for the setting