Afghanistan Likely To Be Waived From US Sanctions on Iran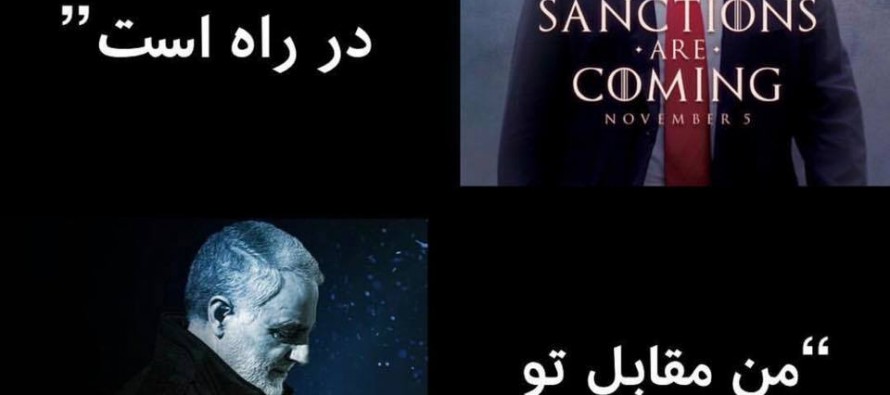 Donald Trump's latest sanctions against Iran took effect in the early morning hours of November 5 as part of Washington's effort to further pressure on Tehran to end its "malign" activities in the region.
The United States is re-imposing sanctions that were lifted under the 2015 nuclear deal in exchange for curbs on Iran's nuclear activities.
The new sanctions are labeled as the "strongest ever" by Trump and have taken effect against Iran's energy, shipping, shipbuilding and financial sectors.
"They're aimed at a singular purpose, denying the world's largest state sponsor of terrorists the capacity to do things like they did this past couple weeks, attempted assassination campaign in the heart of Europe," he said. "These sanctions have already had an enormous impact. We've already reduced Iranian purchase generic cialis crude oil exports by over a million barrels per day. That number will fall farther. There's a handful of places where countries that have already made significant reductions in their crude oil exports need a little bit more time to get to zero, and we're going to provide that to them," he said.
According to the US Secretary of State Mike Pompeo temporary waivers have been granted why does levitra not work to China, India, South Korea, Turkey, Italy, Greece, Japan and Taiwan.
Some compare viagra prices news agencies have reported that Afghanistan, Italy, India, and Japan were likely to be granted exemptions.
Meanwhile, Iran President Hassan Rouhani said Iran "will proudly bypass sanctions."
"I announce that we will proudly bypass your illegal, unjust sanctions because it's against international regulations," Rouhani said in a televised speech.
---
Related Articles
President Ashraf Ghani inaugurated new electricity infrastructure in Balkh viagra health store province on Thursday.  A new substation in Khulm district will supply
A coal processing factory with a capacity of processing 50 tons of coal in 24 hours will be opened soon
As per the decision of the Cabinet on privatizing Kabul Bank, Afghanistan's central bank in collaboration with the Ministry of