Afghanistan loses $100mn per year through illegal mining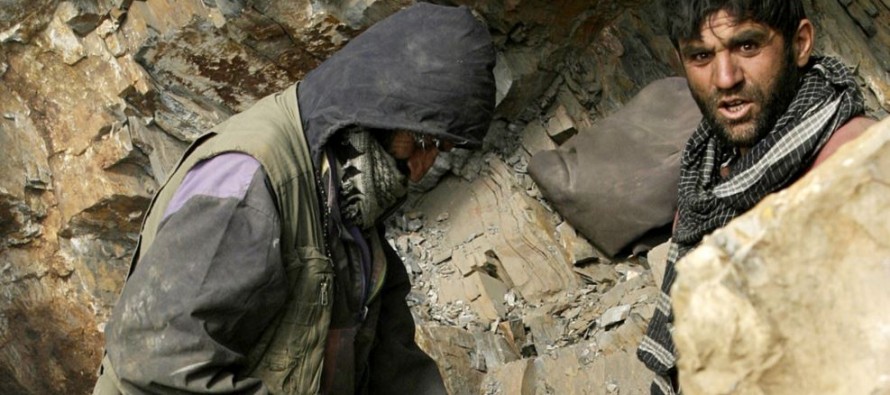 The European Union's (EU) special envoy, Franz-Michel Mellbin, warned Afghanistan of the negative impact of illegal mining on Afghanistan's economy.
According to Mellbin, Afghanistan incurs USD 100mn losses through illegal mining.
"I am a little careful with numbers here, because just like when you talk numbers in the drug industry, you know there is one price the farmer gets and there is a different price at the street level. So you can calculate in different ways as these things progress towards the value change, but if we focus on the loss for the Afghan government and the state and such, we believe its foreign access of a $100 million per year. Already at the current level and this is a very conservative estimate," the EU envoy said.
Mellbin further claimed that the recommendations for the prevention of illegal extraction submitted to the Afghan government were not taken into consideration by the Afghan officials.
Meanwhile, President Ashraf Ghani's spokesperson said the legal and judicial center was responsible to oversee those involved in illegal mining.
The Afghan government has so far identified at least 1,400 locations containing various types of natural resources across the country. The government hopes to collect 50% of national revenues through natural resources by 2024.
Meanwhile, the Natural Resources Monitoring Network (NRMN) has urged the government to take necessary measures to stop illegal mining  before it leads the nation to a financial crisis.
---
---
Related Articles
Two hydropower dams in northern Baghlan province will be reconstructed with financial collaboration from Germany. Provincial water and energy director
Insurance Department of the Ministry of Finance announced Sunday that three more insurance companies are going to start operating in
Blockades due to dilapidated conditions of the roads have jacked up prices of food items in Faizabad, capital of Badakhshan.