Afghanistan lowers tariffs on Pakistani goods and expects the same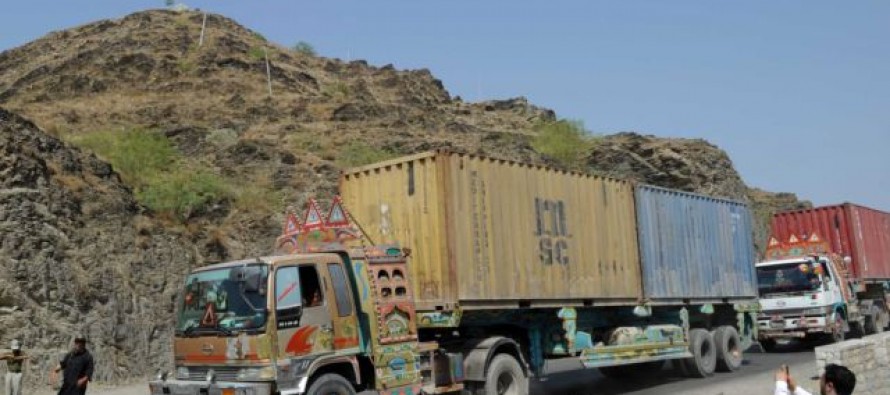 Pakistan's government has demanded a decrease in transit tariffs on Pakistani goods en route to Central Asia countries through Afghanistan's soil.
Afghan Finance Ministry is willing to accept the demand if only Pakistan follows the same suit and acts as per the Afghanistan-Pakistan Transit and Trade Agreement (APTTA).
According to the Ministry officials, every truck that passes through Afghan territory pays 8,000 AFN in transit fees.
"We are ready to cooperate with Pakistan, but we expect that Pakistan would do the same for Afghan goods that travel to South Asian countries, "said Finance Ministry's spokesperson, Abdul Qader Jeelani.
His comments come a day after Pakistan's government announced to media that Afghanistan has accepted their demand.
The Afghan-Pak Trade Transit Agreement (APTTA) was signed between Pakistan and Afghanistan in 2010, based on which Afghan traders can export their goods to other countries through Pakistan.
In July 2012, Pakistan had proposed to include Tajikistan in the transit trade agreement with Afghanistan to convert it into a trilateral accord and extend the trade to the entire region.
---
Related Articles
Afghan Energy and Water Minister Mohammad Aref Noorzai said his ministry was working to improve sustainable energy services for the
The National Solidarity Program of the Ministry of Rural Rehabilitation and Development (MRRD/NSP) recently completed 22 development projects in the
Four villages located in one of Badakhshan's most vulnerable areas for natural disasters were provided with flood protection facilities on