Afghanistan must invest in its youth: UNFPA report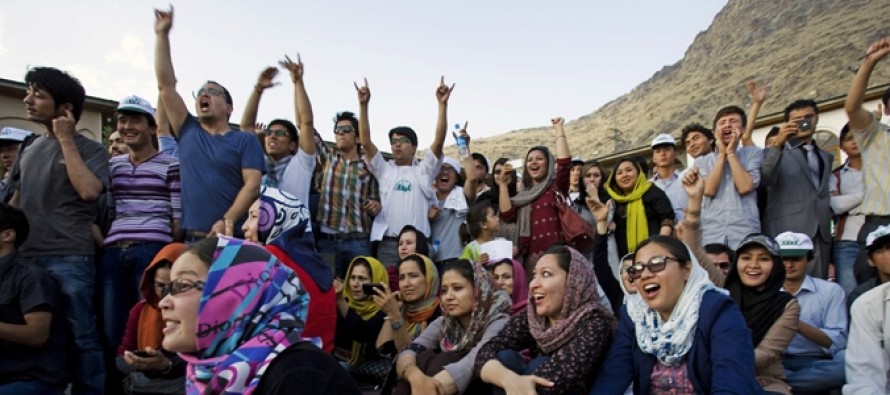 The Deputy Ministry of Youth Affairs and the United Nation's Population Fund (UNFPA) released a report titled Investing in Youth: How to Realize Afghanistan's Demographic Dividend in Kabul on Sunday.
The report highlights the need for investing in Afghanistan's youth, which forms about 63% of the total population.
According to the report, over the next five years 4 million of the Afghan youths attain employment age. The country must be able to create as many jobs during the period.
"Young people form the backbone of a country. When they are empowered sufficiently, the country will be more self-reliant," said Abdul Bari Jahani, Minister of Information and Culture."And therefore the young generation needs to be guided towards the right direction by providing them a safe environment and suitable resources."
Addressing the ceremony, UNFPA representative Dr. Annette Sachs Robertson regarded the demographic dividend of Afghanistan as "a window of opportunity".
"Today we have the opportunity to invest in our youth, particularly in girls, to ensure they are productively integrated in the society and achieve their full potential."
The report highlights three key areas of intervention to promote the country's future development: women's empowerment, education (especially for girls) and employment.
The UNFPA in  Afghanistan State of Youth Report 2014 had also recommended addressing the rights and needs of Afghanistan's young population to be placed at the center of the country's development agenda.
Developing countries with large youth populations could see their economies soar, provided they invest heavily in young people's education and health and protect their rights, according to The State of World Population 2014.
In the 1950s and 1960s, several East Asian economies invested heavily in young people's capabilities and in expanding their access to voluntary family planning, enabling individuals to start families later and have fewer children. The result was unprecedented economic growth. The Republic of Korea, for example, saw its per-capita gross domestic product grow about 2,200 per cent between 1950 and 2008.
---
---
Related Articles
A delegation from Ghazni province held talks with Maidan Wardak's governor, Abdul Majeed Khogyani, and urged for a speedy reconstruction
An Afghan businessman has invested USD 2 million to open a saffron processing factory in western Herat province.  The factory
Minister of Education Ghulam Farooq Wardak inked a USD 300mn contract with Denmark on Wednesday. "A major portion of the