Afghanistan offers investment incentives to Pakistan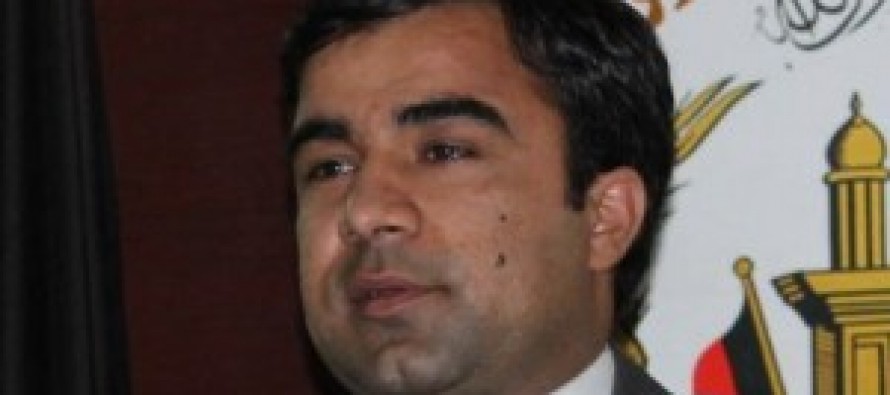 Afghanistan welcomes Pakistan to invest in Afghanistan and reap benefits that Afghanistan's strategic location offers.
Ambassador to Pakistan Janan Mosazai told Pakistani investors and businessmen at a meeting on Saturday that Afghanistan is ready to offer incentives and facilitation to help them capture Afghanistan's market and also reach Central Asian markets through Afghan soil.
"We are ready to offer land, electricity, water and other utilities, low taxes and full security to Pakistani business community at this special zone. Besides, Pakistani businessmen will be fully encouraged to do business and make investment anywhere in Afghanistan," the Nation quotes Ambassador Mosazai.
Mosazai met with members of Karachi Chamber of Commerce and Industry (KCCI) and assured that Afghanistan is keen to strengthen economic ties with neighboring Pakistan by expanding transit and regional trade.
Pakistan and investment signed bilateral trade and investment agreements during President Ghani's visit to Pakistan. Major projects, including Peshawar-Kabul Motorway and Chamman-Kandahar railway track, are on the paper that need to be implemented soon to benefit both countries.
KCCI President Iftikhar Ahmed Vohra and Consul General in Karachi Shah Ahmed Saeed assured all support and cooperation in strengthening relationship and achieving prosperity and developemnt.
President Ashraf Ghani has made pitches for Pakistan to invest in Afghanistan in several occasions. Unlike his predecessor, the newly Afghan President is refraining from the blame game and is working to build a new cooperative relationship with Pakistan.
In his first trip to Pakistan, he met with Pakistani businessmen and assured them that Afghan government will provide favorable environment for investment and transit trade.
He has promised to increase trade volume with Pakistan to USD 5bn by 2017.
President Ghani is facing numerous challenges including foreign forces and aid drawdown. The President also has to tackle the shortfall in the Afghan government budget that is unable to even pay the employees' salaries.
He is looking at regional trade politics to control budget deficit and keep intact the foreign donors and as well as attract the investors for the economic sustainability in Afghanistan.
---
---
Related Articles
Italy's Prime Minister said his country not abandon Afghanistan post-2014. Just as Afghanistan is sanguine about its betterment after 2014,
The National Solidarity Program of the Ministry of Rural Rehabilitation and Development (MRRD/NSP) recently executed 11 development projects in the
In a recent report by the World Bank (WB), Afghanistan's economic growth in 2013 is projected at 3.1%, down from