Afghanistan, Pakistan agree on bolstering economic ties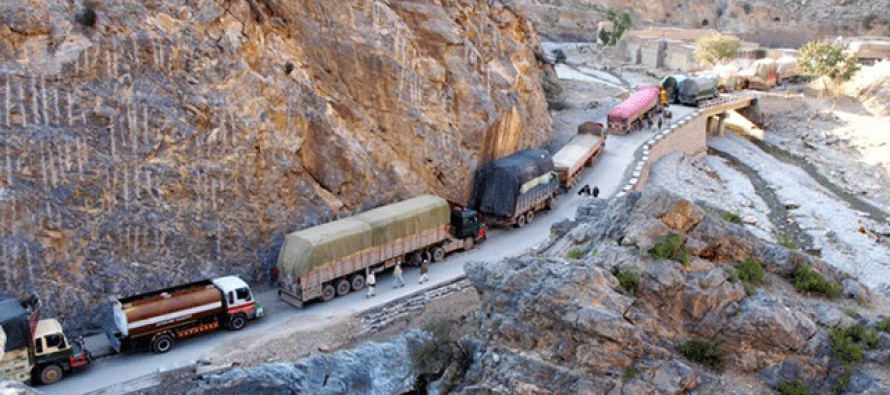 Afghanistan and Pakistan concluded the 10th Joint Economic Commission (JEC)and agreed on bolstering economic ties to expand their access to the region's market.
Addressing a joint press briefing after the JEC huddle concluded, Pakistani Finance Minister Ishaq Dar said Joint Working Groups had been established on energy, trade and commerce, development projects, railways and road connectivity with Afghanistan.
" Both countries decided to kick-start the negotiations on the Preferential Trade Agreement (PTA) on the sidelines of next Afghanistan-Pakistan Transit Coordination Committee (APTCCA) by next March 2016," Pakistan's the News newspaper quotes Dar.
Dar assured that his country was committed to supporting Afghanistan and accomplishing all tasks in infrastructure development and energy sector in order consolidate a long term bilateral and regional partnership.
The two sides have agreed on the following:
Expanding China-Pakistan Economic Corridor (CPEC) to Afghanistan establishing road connectivity among Gwadar, Khuzdar and Herat as well as importing 2,000MW electricity from Turkmenistan
Increasing the trade volume from the existing USD 2bn to USD 5bn by December, 2017.
Holding a Joint Business Council meeting in the first quarter of 2016 and negotiations on the PTA on the sidelines of APTTCA meeting in Kabul before March, 2016.
Holding the third round of Trilateral Transit Trade agreement in Kabul.
Exploring the land routes for trade enhancement and regional integration
Materializing projects such as the Chaman-Spinboldak rail link, Peshawar-Jalalabad rail link and construction of road and railway line between Miranshah and Khost.
Enhancing cooperation in energy sector
Setting up Joint Working Groups at senior level for commerce and trade, energy, railways and roads and development projects. The Groups would meet at least once every quarter alternatively in Kabul and Islamabad.
Dar requested Afghanistan to ease the visa process for Pakistani businessmen in Afghanistan.
Finance Minister Eklil Hakimi led the Afghan delegation consisting of Advisor to Afghan President Homayon Qaumi and Ambassador to Pakistan Janan Mosazai to the meeting .
Earlier addressing the Pak-Afghanistan Joint Economic Commission, Hakimi said Afghanistan attached utmost importance to its relationship with Pakistan.
The two sides, however, failed to achieve a breakthrough on border access.
Pakistan refused to allow Kabul throughway to New Delhi via the Wagah border, citing security issues as the reason. In respect, Afghanistan declined Pakistan's request for access to the Tajikistan border.
"We want access to South Asia and Pakistan wants access to Central Asia," said Hakimi. He called for "removing the bottlenecks" in order to achieve this "shared vision
---
---
Related Articles
Afghanistan's Ministry of Mines says that the recent survey on the natural resources of Afghanistan by the U.S. Geological Survey
In Afghanistan, wealth becomes conspicuous by the presence of body guards, SUVs and lavish houses. One Afghan businessman, owner of
President Hamid Karzai attended the 5th Euro-Asia Economic Forum, which is held in China's Shaanxi Province under the theme of