Afghanistan, Pakistan agree on transit trade test run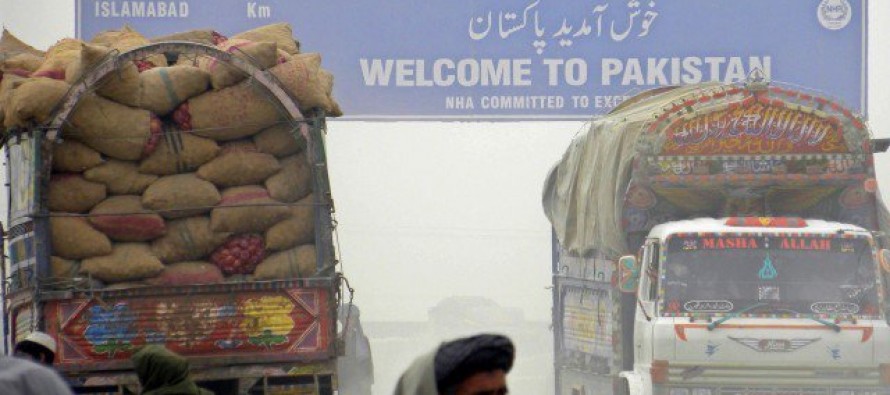 Pakistan and Afghanistan have agreed to organize a pilot run of Afghan trucks from Torkham and Chaman up to Wagah.
According to Daily Times of Pakistan, the trucks will be carrying Afghan exports to India and Pakistani trucks from Torkham and Chaman will carry Pakistani exports to Sher Khan Bandar (Tajikistan's border).
The Afghan trucks will be allowed to carry Pakistani exports to Afghanistan on their return journey. Similarly, Pakistani trucks will be allowed to carry Tajik and Central Asian export cargo on their return journey to Pakistan.
For the movement of trucks in the territory of the two countries, Afghan side had proposed finalizing the bilateral transport agreement. Pakistan agreed to provide the draft agreement through diplomatic channels within one month.
The two sides reached to this agreement at the 6th two-day meeting of Afghanistan-Pakistan Transit Trade Coordination Authority (APTTCA) in Islamabad.
They further decided to revise the light of the convention on the International Transport of Goods (TIR) to make the accord more appropriate for facilitating transit trade facilities between the two neighboring countries.
The meeting was informed that Afghanistan would share a draft text of amended APTTA with Pakistan by March 15, which would be deliberated in the 7th APTTCA meeting to be hosted by Afghanistan in the last week of March, 2016.
A joint committee comprising of representatives from both the countries would also be constituted to discuss the issues relating to visas, road permits and guarantees for the implementation of the TIR system in both countries and to address future issues in this regard.
---
---
Related Articles
Turkmen and Tajik leaders have expressed willingness to assist Afghanistan's social-economic development. Turkmen President Gubanguly Berdimuhamedov and Tajik President Emomali
Ngozi Okonjo-Iweala is appointed to lead the World Trade Organization, making her the first women and the first African to
On March 9-12, 2014, The Rising Afghan Women Leaders Initiative (RAWLI) was launched by the U.S.-Afghan Women's Council (USAWC) of