Afghanistan, Pakistan back 'Beyond Boundaries Project'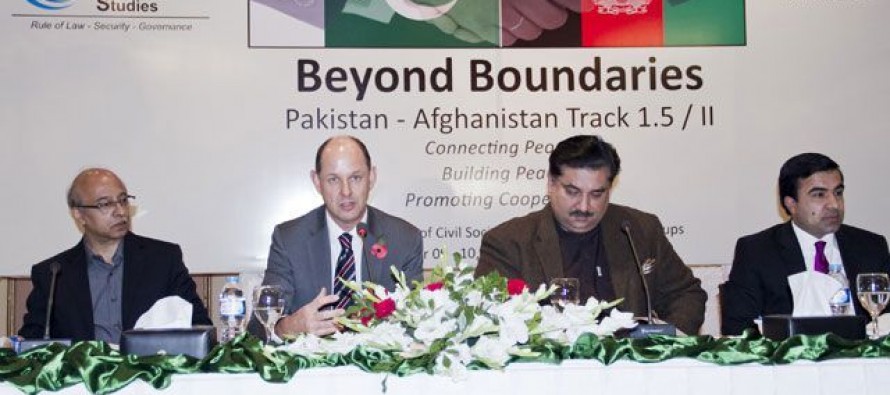 The Pakistan-Afghanistan Joint Chamber of Commerce and Industry (PAJCCI) has pledged all-out support for Phase II of the 'Beyond Boundaries Project' to help boost regional cooperation.
A 12-member delegation of officials from Pakistan and Afghanistan agreed to support the second phase of the project in a meeting with the Board of the PAJCCI in Karachi on Tuesday.
According to Pakistan's The News, PAJCCI has initiated several activities that aid policy making and arbitration among the private sector of both nations and nourish regional integration for mutual benefits.
Leading the Afghan delegation, Khalid Pashtoon called on PAJCCI to address tariff rationalization and trade bottlenecks. He added that Afghan traders were obliged to use alternative trade routes as facilitation from Pakistan was compromised.
Meanwhile, former Afghan Deputy Minister of Ministry of Commerce and Industries Muzamil Shinwari, said transit trade between the two countries had declined considerably from 65 to 27 percent due to major irritants to the transit trade.
The ambition civil society initiative, 'Beyond Boundaries' brings the people of both countries together to promote peace and exchange culture instead of terrorism.
The project was initiated by Center for Research and Security Studies, a non-governmental institute, in Islamabad in 2015 and has now embarked on its second phase.
---
---
Related Articles
The Italian military of the Transition Support Unit Center (TSU-C) and Afghan National army (ANA) have completed a joint operation
Locals planned activities to support the celebration of International Women's Day in the Shah Joy district, Zabul province, March 8.
The third economic meeting of Afghanistan and Iran's Joint Economic Committee is going to be held in March 2018 in