Afghanistan, Pakistan fresh fruit trade up by 46%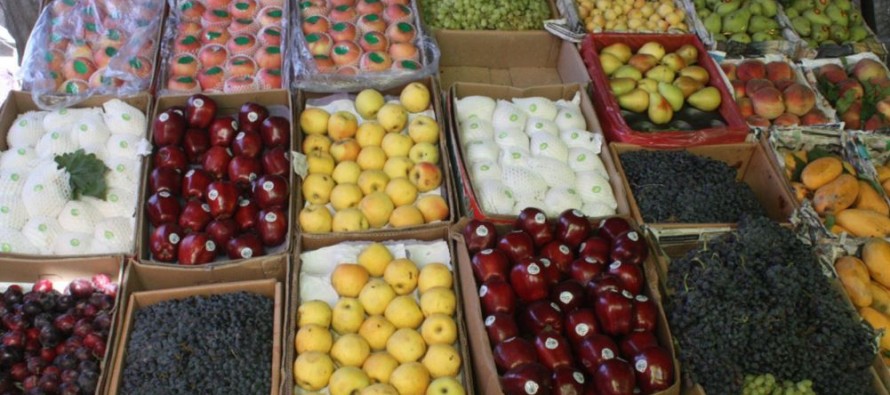 According to Pakistan's Customs Department, the import of fresh fruits from Afghanistan and Pakistan via Torkham and Kurram Agency has increased by 46% during the first eight months of the current fiscal year.
The fresh fruit trade between the two nations has reached 245,000 metric tons compared to last year's 168,000 metric tons.
Consequently, the buy cialis once daily value of import of fresh fruit from Afghanistan has increased from Rs 5bn to Rs 11bn. Meanwhile, taxes on imports of fresh fruits have also hiked from Rs 643mn to Rs 1.8bn (indicating an increase of 182%).
Among the imports, grapes remained the top commodity as around 162,000 metric tons of grapes were imported from Afghanistan, showing an increase of 42 percent. The import of apple has also witnessed tremendous increase, which is 32,000 metric tons against the last year's import of 8,000 tons, showing an increase of 297 percent.
Similarly, the import of pomegranate increased from 8,000 metric tons to 11,000 metric generic levitra no prescription uk tons this year. As for exports from Pakistan to Afghanistan, it has increased by 13 percent as against the last fiscal year from Peshawar. The export of Kino has increased from 7 metric tons to 784 metric tons.
The export of banana, showing an increase of 45 percent, has jumped from 32,000 metric tons to 46,000 metric tons. As a whole, the export of fresh fruit from Pakistan to Afghanistan via Torkham has increased from 73,000 metric tons to 196,000 metric tons, reflecting an increase of 168 percent.
---
---
Related Articles
Fiber optic network would be launched in seven central and northeastern provinces of Afghanistan, the Ministry of Telecommunication and Information
An International Monetary Fund (IMF) team led by Christoph Duenwald visited Tashkent during September 25–October 2, 2018 to conduct discussions
The National Solidarity Program of the Ministry of Rural Rehabilitation and Development (MRRD/NSP) recently completed 10 development projects in Gosfandi,