Afghanistan, Pakistan, Tajikistan to agree on a transit trade agreement in 3 months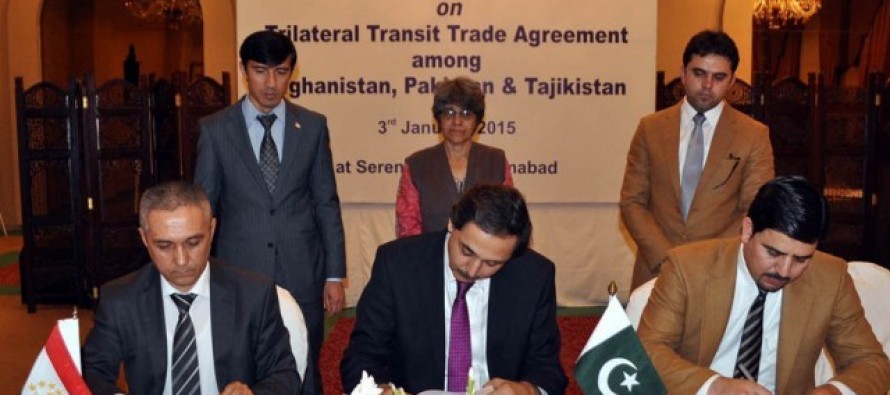 Afghanistan, Pakistan and Tajikistan agreed to finalize the draft for a transit trade agreement in three months at a meeting in Islamabad on Sunday.
Details of the trilateral trade agreement were discussed at the meeting and the three participants reached consensus on cialis generica preparing the final draft in March.
The agreement will enable Pakistan to access markets of five landlocked Central Asian nations in return for giving rights to use its ports.
This comes as the Afghanistan-Pakistan Transit Trade Agreement (APTTA) is going to expire in October this year after remaining in force for five years.
Shahrzad Arbab, Pakistan's Secretary of Commerce, said it was not yet clear whether Pakistan and Afghanistan would make Tajikistan a partner in APTTA or propose a separate agreement.
Afghan acting commerce minister Muzamil Shinwari said the agreement would be a milestone in achieving economic integration.
---
---
Related Articles
The first-ever Afghan transit trade train departed from Karachi on Saturday, transiting a cargo of 35 containers to Chaman and
Acting mayor of Kabul vowed to expose debtors and land grabbers in a press conference in Kabul on Saturday. The
The U.S. Agency for International Development (USAID) introduced a new toolkit for Afghan businesses, especially women-owned businesses, during a September