Afghanistan, Pakistan, Tajikistan to sign trilateral trade agreement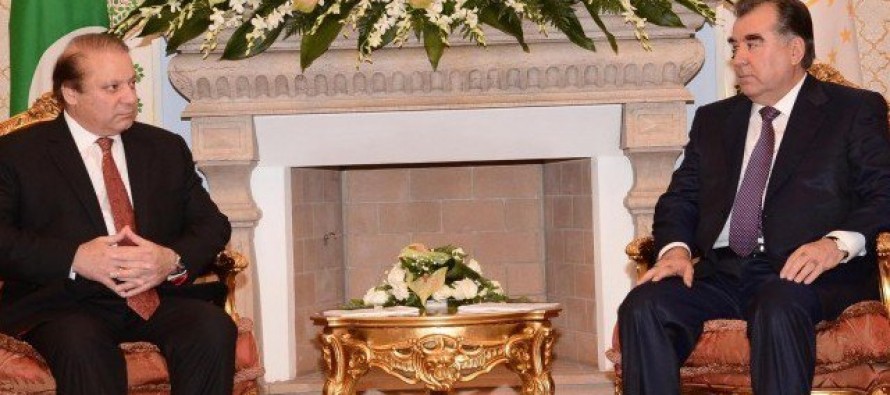 Afghanistan, Pakistan, Tajikistan are soon going to enter a trilateral transit trade agreement in an attempt to further enhance economic and trade relations between the nations.
Pakistan Prime Minister Nawaz Sharif pledged early finalization of the transit trade agreement during his visit to Dushanbe, Tajikistan on June 9-10 to attend an international conference on Implementation of the International Decade for Action "Water for Life".
"This deal will not only connect the three countries, but will also make Pakistan a transit state that will earn more revenue," said Jononov while talking to Pakistan's The Express Tribune. "It will also help boost activities at Pakistani ports, especially the Gwadar Port, making it a hub of trade activities in the region."
The aforementioned nations are also involved in the Central Asia South Asia (CASA) 1000-megawatt power supply project.
CASA-1,000 is designed to transmit 1,300MW of surplus electricity from Tajikistan and Kyrgyz Republic through Afghanistan, which is going to consume 300MW, to Pakistan. The memorandum of understanding among the four governments was signed on November 16, 2007 in Kabul.
Afghanistan will get 300MW electricity annually, for 15 consecutive years by means of this project.
---
---
Related Articles
Addressing the Asian Cooperation Dialogue (ACD) maiden Summit in Kuwait City, President Hamid Karzai regarded the ACD a significant stride
Dozens of disabled gather in eastern Nangarhar province on Saturday and rallied a protest, demanding the government to provide them
A delegation from Ghazni province held talks with Maidan Wardak's governor, Abdul Majeed Khogyani, and urged for a speedy reconstruction