Afghanistan, Pakistan to address trade and transit issues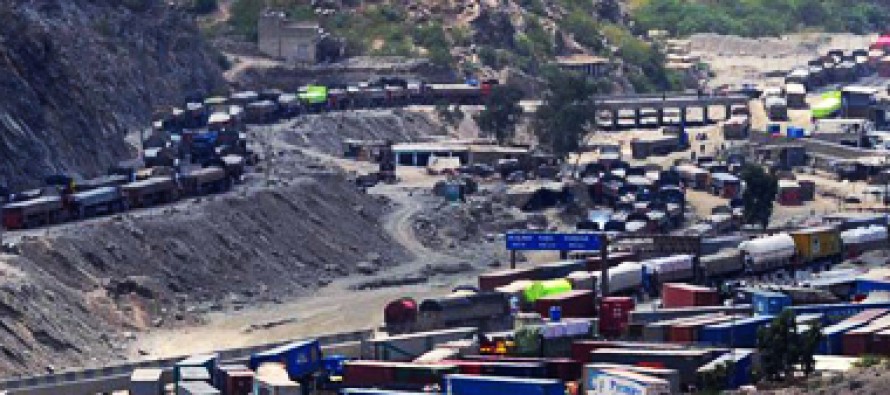 Representatives from the Afghan government and Afghan private sector will be heading to Pakistan to address trade and transit issues that are impeding Afghan business activities.
The trip was planned over a month ago by President Ashraf Ghani during his first visit to Pakistan since taking office in September.
The delegation, led by the Acting Minister of Commerce and Industries, will push for the implementation of the Afghanistan-Pakistan Trade and Transit Agreement (APTTA).
A successful implementation of the Agreement will demonstrate strong economic and political cooperation between the two nations and will provide a boost to the economies of both countries by reducing costs and delays in transport.
The Agreement will be a major breakthrough in tackling cross-border smuggling and increasing government revenues.
Both Pakistan and Afghanistan have time after time supported the Agreement and have promised to successfully implement it.
However, Afghanistan has repeatedly accused Pakistan of failing to commit to its promises.
"Afghanistan has always stood on its commitments, but Pakistan has only been committed on paper," Tolow News quotes Kabul Industrialists Association head Abdul Karim Arefi.
Afghan merchants are regularly faced with unfair practices and taxes across the border. While the issues have been addressed with Pakistani officials on various occasions, the problems of Afghan merchants remain unsolved.
For more information on APTTA please visit:
www.moci.gov.af
---
---
Related Articles
Nine leading Afghan businesses, including five women-owned companies, are showcasing their jewelry and gems at the 5th Delhi Jewelry and
The European Union's (EU) special envoy, Franz-Michel Mellbin, warned Afghanistan of the negative impact of illegal mining on Afghanistan's economy.
Addressing the international academic seminar on Energy Security of Afghanistan and Region held in Kabul, Asian Development Bank (ADB) Country